Wednesday, October 10, 2012 at 1:29AM
I know, I know summer is pretty much over and I should be transitioning to fall favorites such as chelsea boots, velvet pants, sweaters and so on. But I'm hanging on to the last rays of summer, my favorite season. Luckily in LA, the weather hasn't chilled too much yet and wearing shorts out is still very much acceptable.
While studying (or not studying...) I chanced upon this dress by UNIF. It is a romper/maxi dress with a gorgeous watercolor gradient.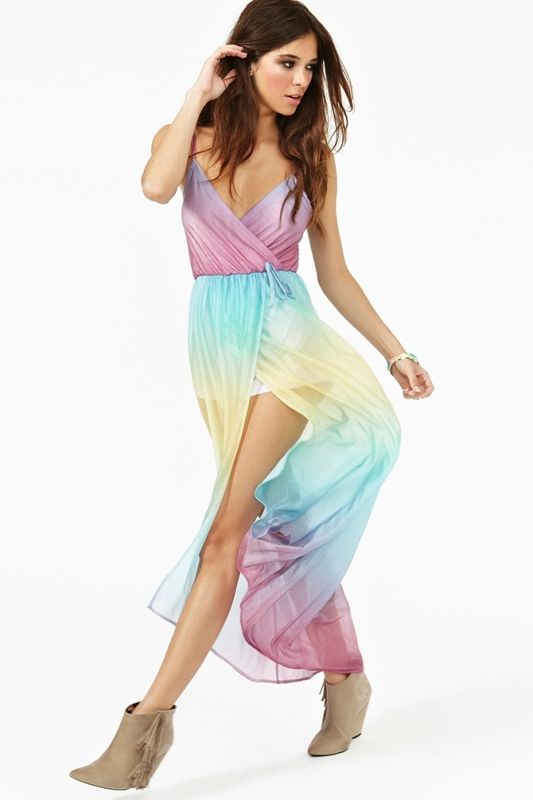 I love almost everything about it from the colors, flowy skirt shimmery fabric, cinched waist...except. How short is that romper underneath?! I think my underwear will show if I'm not careful! I've been trying to think of ways to cover up a little. I was thinking of just cutting the shorts part off and wearing a white/lavender skirt instead. What do you think? How would you fix this little caveat.
The dress is on sale on Nasty Gal here.
Thanks for reading!
Love,
Kim
Kim
|
2 Comments
|