Thursday, October 25, 2012 at 12:10PM
Today, I joined a picnic in the botanical gardens as part of our school's care group. They use this time to make sure that we haven't gone bat-**** crazy after all the information crammed into our heads. The day was relatively warm, and I felt like wearing white. Here's what I wore: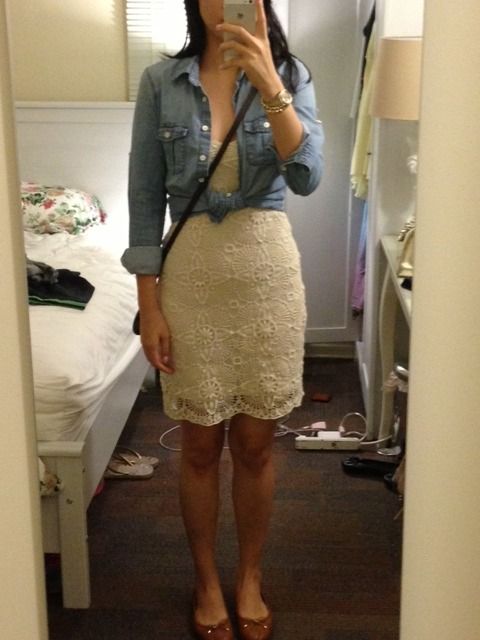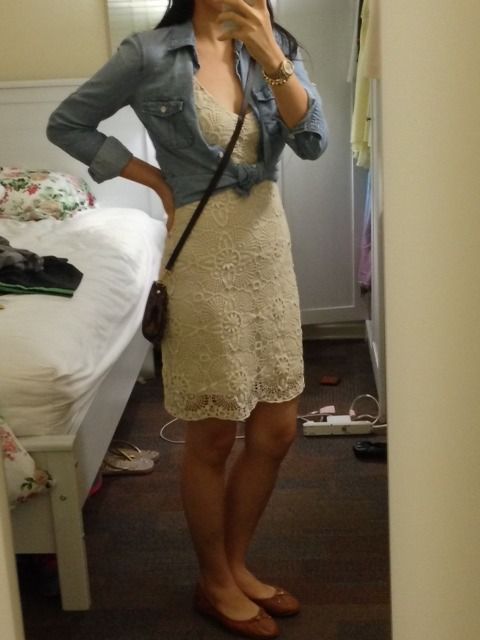 Dress: Jack By BB Dakota Aurora Lace Dress (here in ivory or poppy)
Shirt: J Crew Keeper Chambray Shirt (here)
Shoes: Sam Edelman Felicia Flats (on sale here)
Purse: Louis Vuitton Eva Clutch
Thanks for reading!
Love,
Kim
Kim
|
6 Comments
|
tagged
J Crew,
Louis Vuitton,
Sam Edelman
in
Outfit of the Day