Monday, October 29, 2012 at 12:17PM
I needed to return something at a department store, and since J Crew was a few stores away, I was drawn there against my will...that's a lie. I went so much on my own accord sadly.
J Crew Sparkly Row Cami in Vintage Ivory and Navy (here)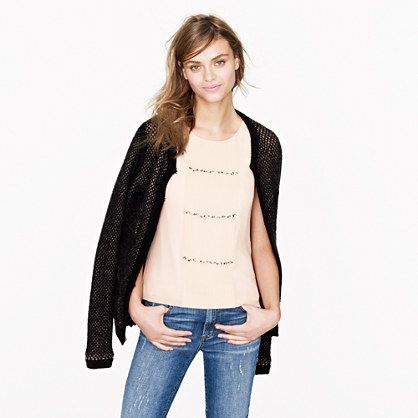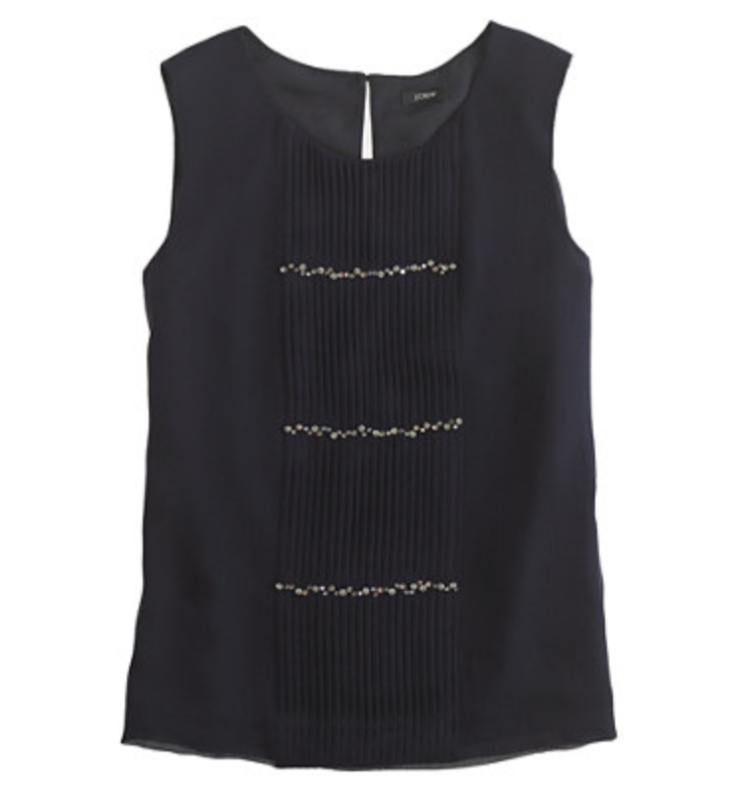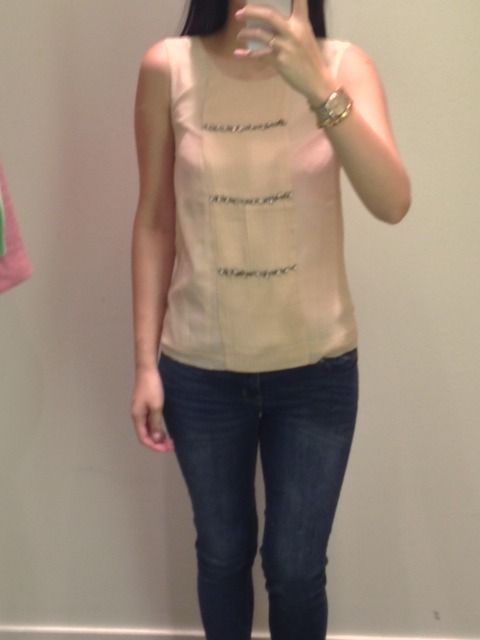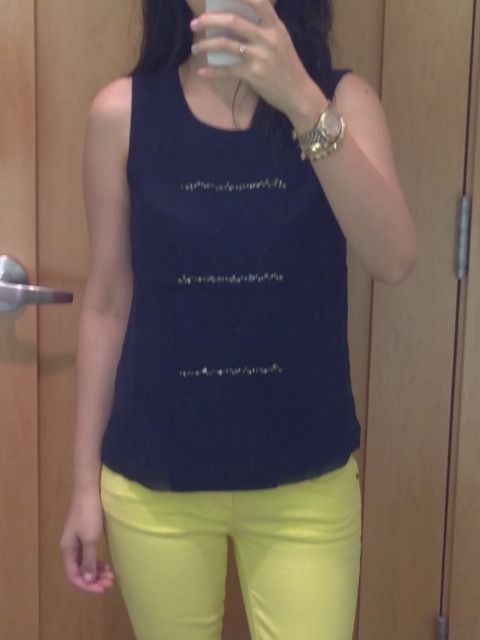 These tops were marked down to $69.99 + extra 30% off. These tops were very pretty. The delicate rhinestones overlaying vertical pleats was a nice design. The top is quite boxy, however. The ivory/nude color was a little see through on the unpleated parts. I am wearing a size 00. Passed on both tops.
J Crew Collection Cashmere Bateau Sweater (here)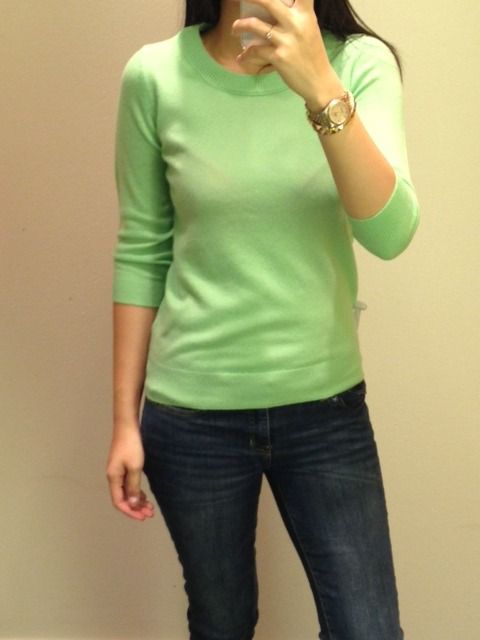 This sweater was marked down to $129.99 + 30% off. I really liked this sweater. The size was perfect for me and the length was great as well. I liked how it was long enough to cover the top of my jeans, but short enough to layer, just like in the stock photo. The cheery light green color is amazing! I can't get enough of greens. I am wearing a size XXS.
J Crew Pleated Crepe Skirt in Vibrant Fuchsia (here)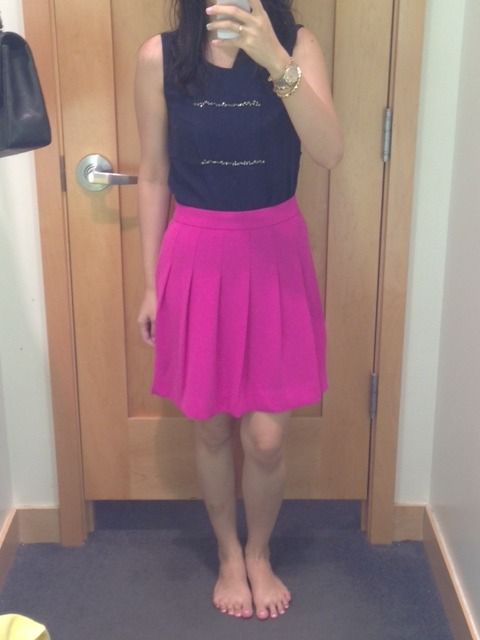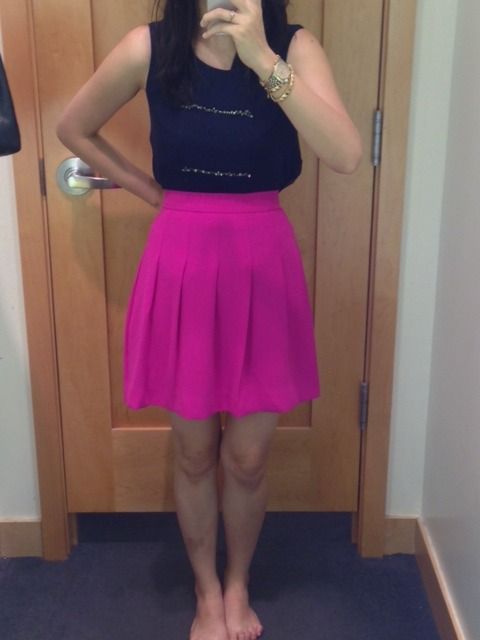 This skirt was marked down to $59.99 + 30% off. I love fit and flare skirts! I tried on a size 0, but it sat lower on the waist than I wanted. I pulled back the waistband of the skirt a little to see how it would look and I liked the cinched look better. They no longer had a size 00 available.
J Crew Nicky Top in Navy Polka Dot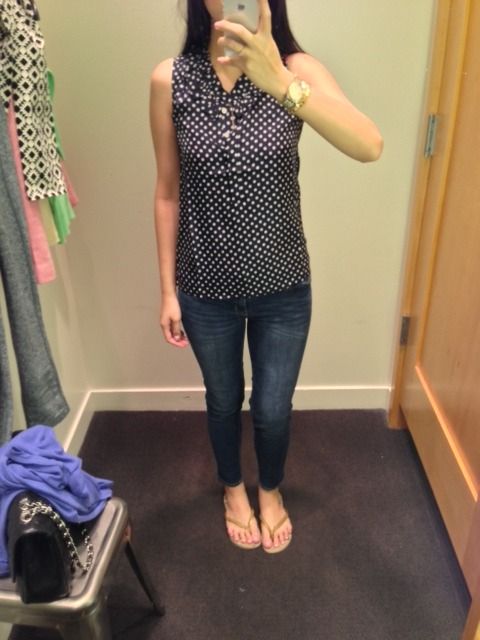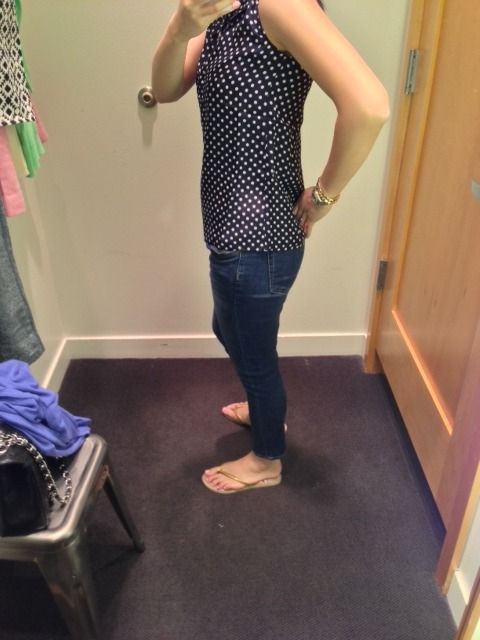 This top was marked down to $69.99 + 30% off. This top felt more like satin than the regular chiffon. It was cute, but again boxy. This was a size 00.
J Crew Schoolboy Blazer in Wool Herringbone, Pink Romance (here)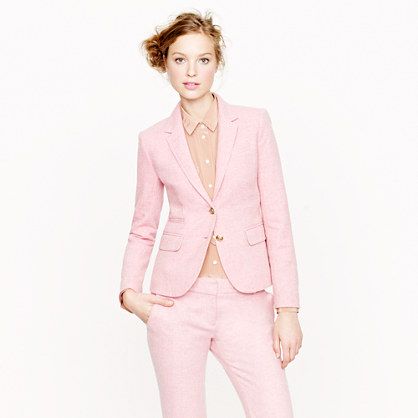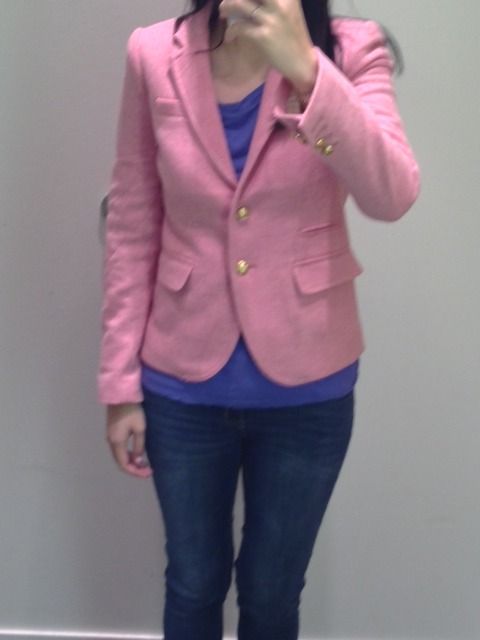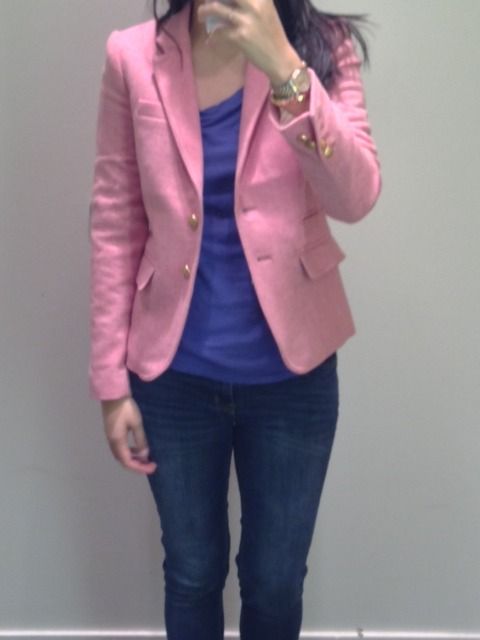 This blazer was marked down to $129.99 + 30% off. It looks pink in my photo, but its actually bits of red and white in a herringbone pattern. It looks better open, than closed. Again it looks a little boxy, I would have preferred if the jacket nipped in the waist a little. It's weird, but I like the fit of the factory Schoolboys better than the regular ones. Good for my wallet I guess?
Thanks for reading! Don't hesitate to ask any questions!
Love,
Kim