Thursday, October 4, 2012 at 12:00PM
I'll be visiting New York for the first time and wanted to look nice when I met my friends at the airport. Yet, I needed a comfortable outfit for the long 5 hour transamerica plane ride. I decided to go with and all black outfit, which is rare for me because I love color. In the monochromatic garbs, I felt more mysterious and chic. Excuse the messy room. My traveling buddy gave me 1 hour to pack because he was worried about traffic.
Outfit: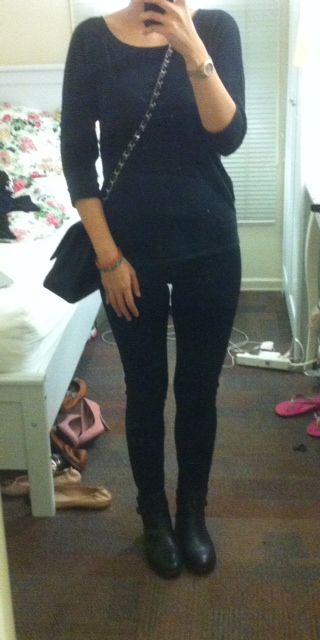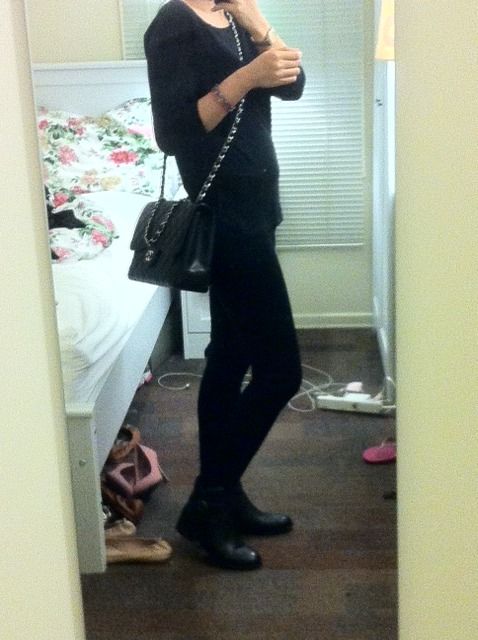 Top: J Crew Sweater
Bottom: J Crew Factory Ponte Pant
Shoes: Forever 21 Chelsea Boot
Bag: Black Chanel Jumbo Flap
These boots were a great find! It was a great way for me to try out the short boot trend that is big for the fall. The pair would look great with lace tights and a dress or with skinny jeans. Plus they were only $35! Grab 'em while you still can here! As for sizing, I would size down by 1/2. I'm a size 7.5, but wear a size 7 in these, particularly because they do not have half sizes too.
Thanks for reading!
Love,
Kim
Kim
|
2 Comments
|