Tuesday, November 6, 2012 at 5:45PM
I posted here about this gorgeous Unif Dream Jumper Dress when I purchased it from Nasty Gal online. The rainbow of shifting colors were beautiful and I loved the sheerness of the skirt as well as the length. The one qualm I had about it however, was the miniscule shorts underneath. I tried to think of a way to add a little more modesty to the dress.
First, here is the dress on me:
As you can see in the previous and next photos, the attached shorts underneath are REALLY tiny. They also bunch up in the crotch area, making me feel like I am wearing a diaper. Not flattering at all.
So I decided to remove the shorts altogether. I was hoping to find a high waisted jersey skirt in a similar color, but to no avail.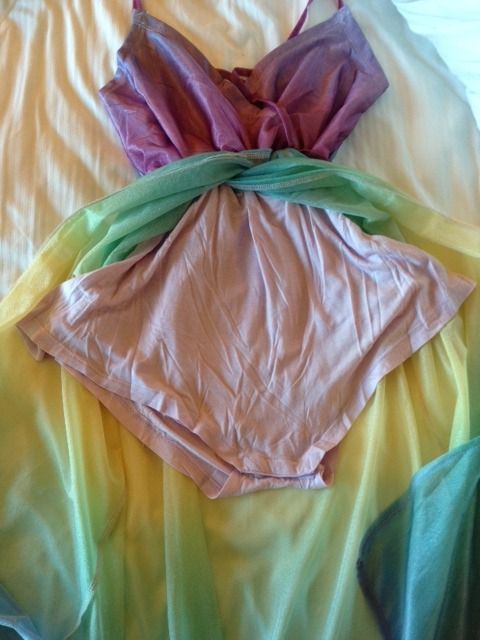 Instead I used a shaper skirt slip in a nude color underneath. I liked the formfitting style of the skirt as a contrast to the billowy maxiskirt layer.
Now I can confidently wear this dress out! I looks even more lovely in the sun as the material is slightly glimmery as well. I am wearing a size XS. The dress is still available at Nasty Gal in sizes XS, S and L. It is marked down from $148 to $74!
I paired this dress with gold flat ankle strap sandals and a gold crossbody bag.
I hope you enjoyed reading this post!
Best,
Kim
Kim
|
4 Comments
|