Tuesday, December 11, 2012 at 8:09PM
Hello!
I'm back and am very excited to share with you a new purchase. See, I have never liked wearing knee high boots. First, California is warm enough to get by wearing flats and sneakers year round. The bigger reason however is the poor fit of the boots. The calf circumference of knee high boots were adjusted to fit the average population, which is fine. However women in the farther ends of the spectrum may have trouble fitting into those average pairs. I have seen quite a few options for wider calves, but not as many for ladies with narrow calves, unless you want to go all out and spend $1,000+ for a designer pair (Prada, Hermes I'm looking at you!)
The thing I disliked about the fit was the unflattering look the boot gave you. Instead of enhancing my legs, they made me look stumpy due to the generous space. The gap between the calf and the boot is one thing I can't stand. I know a lot of women life the slouchy look, but it just isn't for me. I love a sleek, equestrian style that enlongates the wearer.
So that being said, I surprised myself when I purchased the Pour La Victorie Loryn boot (here) online. The description detailed a narrower calf circumference, so decided to give the pair a try. After all, it is wintertime in LA (still 70 degrees though) and I am making a trip to Maryland at the end of the year. Brrr...
Let's see how they went: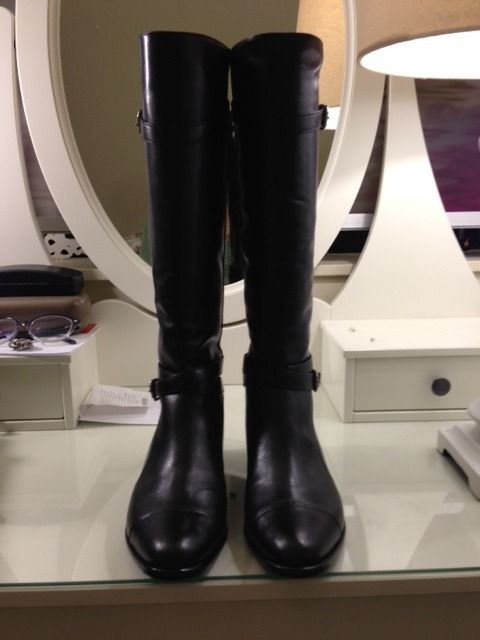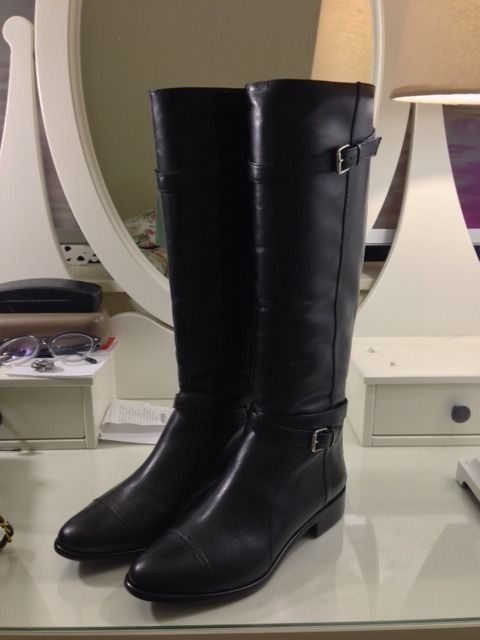 ht
The boot itself is gorgeous with buckle detailing on the ankle and top area and a full zip down the back. Now for the fit.
Before anything, here is an image with one boot on and one boot off to compare the look of the boot. I have narrow calves that clock in at 12.5"-13" depending on the time of day.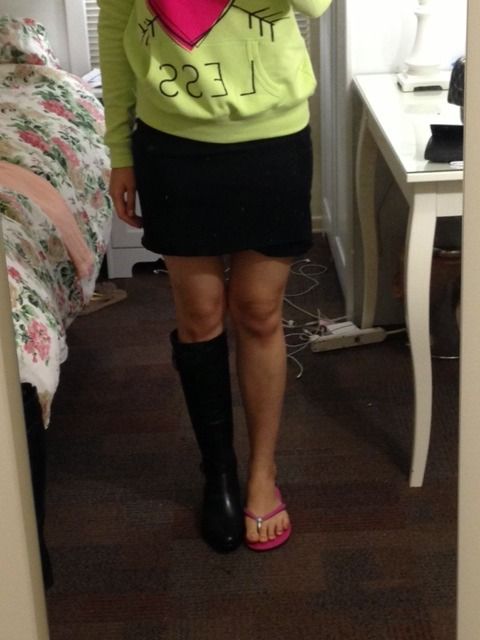 The boot looks good! It is actually very flattering and follows the contour of the leg! Impressed.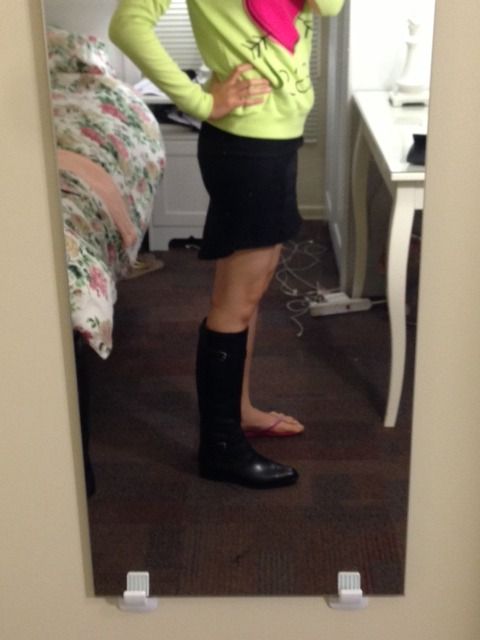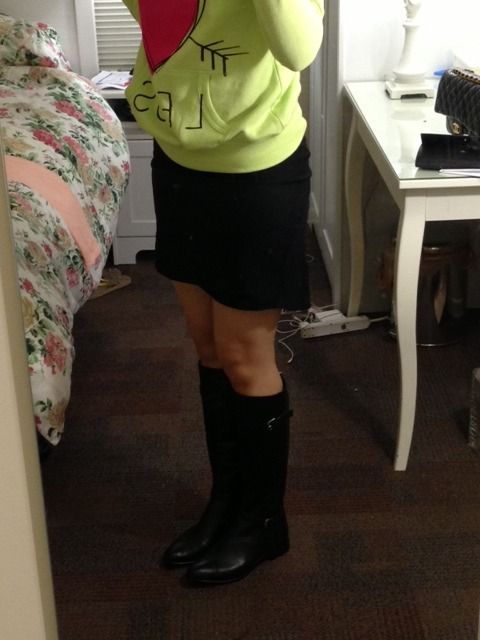 There is a little gap still at the top of the boot, but that's fine. I figure I'll have space to tuck in my jeans and whatnot.
So I'll stop whining about how unflattering boots are now. I really do like the look. You just need to find one with the right fit, and that is the hard part.
Thanks for reading! A delicious Part 2 is coming up with another pair of boots, considered a "cult classic".
Love always,
Kim
Kim
|
5 Comments
|
tagged
Pour La Victorie
in
Reviews,
Shoes