Friday, December 28, 2012 at 12:34AM
This winter season, every store is popping up with sweaters printed with representatives of the Kingdom Animalia. The trend is cute and adds a little bit of adorable intrigue and whimsy to an outfit. If you like the look and are unsure of how much you want to spend, I've gathered a collection of great animal sweaters at multiple price points so you and your wallet can feel comfortable wearing the cute topper!

$10 - $24.99

Old Navy Sheep Sweater (On sale for $15! Here)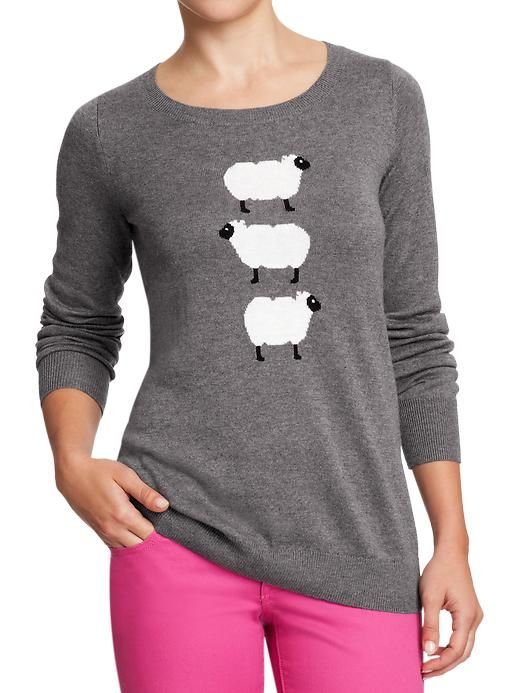 Forever 21 Mirrored Seahorse Sweater ($19.80, here)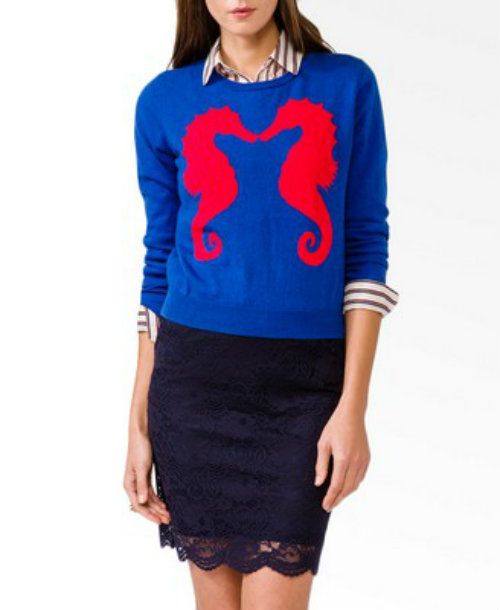 Forever 21 Panda Sweater ($22.80, here)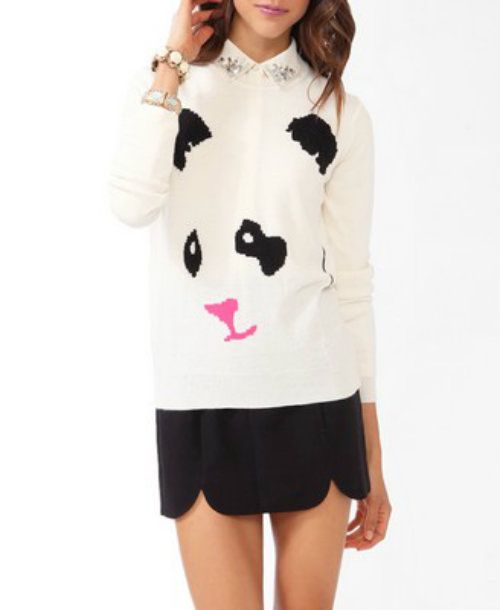 $25 - $74.99

A Wear Exclusive Swallow Sweater ($43.98, here)

Brat & Suzie Polar Bear Sweatshirt (On sale for $51.01! Here)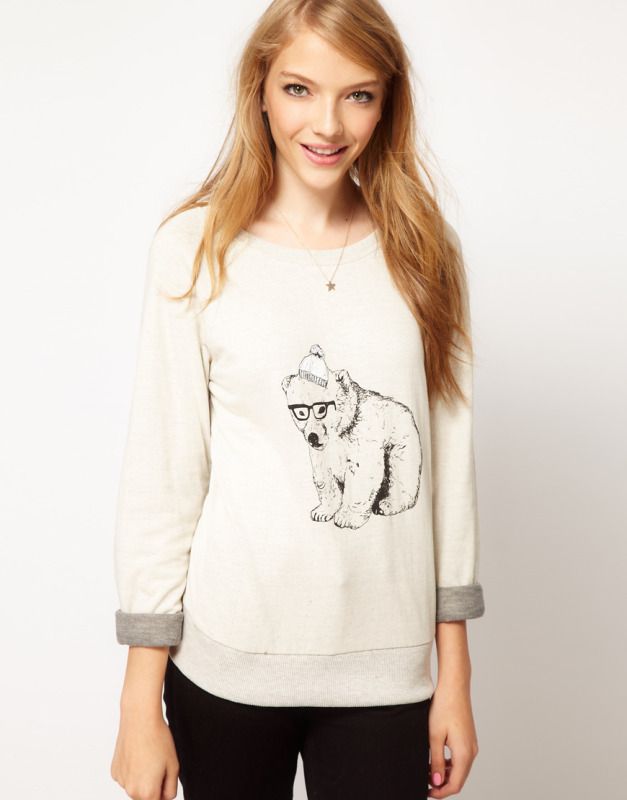 Just the Fox, Ma'am Sweater ($72.99, here)

$75+

J. Crew Frenchie Sweater ($98, here)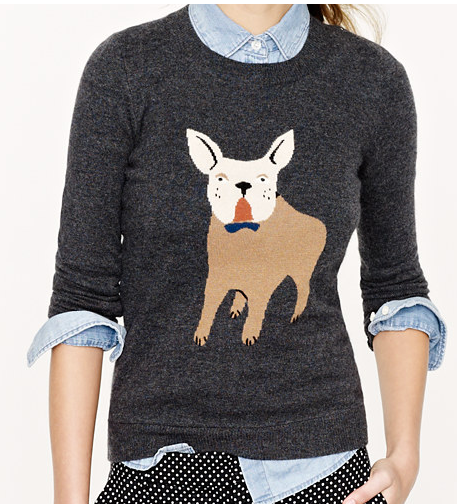 Wildfox Sequin Lion Friend Sweater ($178, here)

Shae NY V-Neck Horse Intarsia ($300, here)

I'll be on the lookout for more!

Love, Kim

Kim
|
3 Comments
|
in
Shopping