Monday, December 3, 2012 at 2:32AM
I'm a little late to the party about bracelet stacking. I used to keep it single, especially because I had anatomy lab quite often in med school, and wearing jingly-janglies is a huge no-no. But the chunky look has always intrigued me. I wanted a mix of punk, delicate-ness (is that a word?) and a hint of sophistication on my arm candy. I took me a few weeks experimenting with different bracelets/bangles to finally find a combination I liked. I have warm undertones, to naturally gold would look better on me. I didn't want to limit my options, so I decided to include a small mix of silver in it as well.
Here's what I came up with: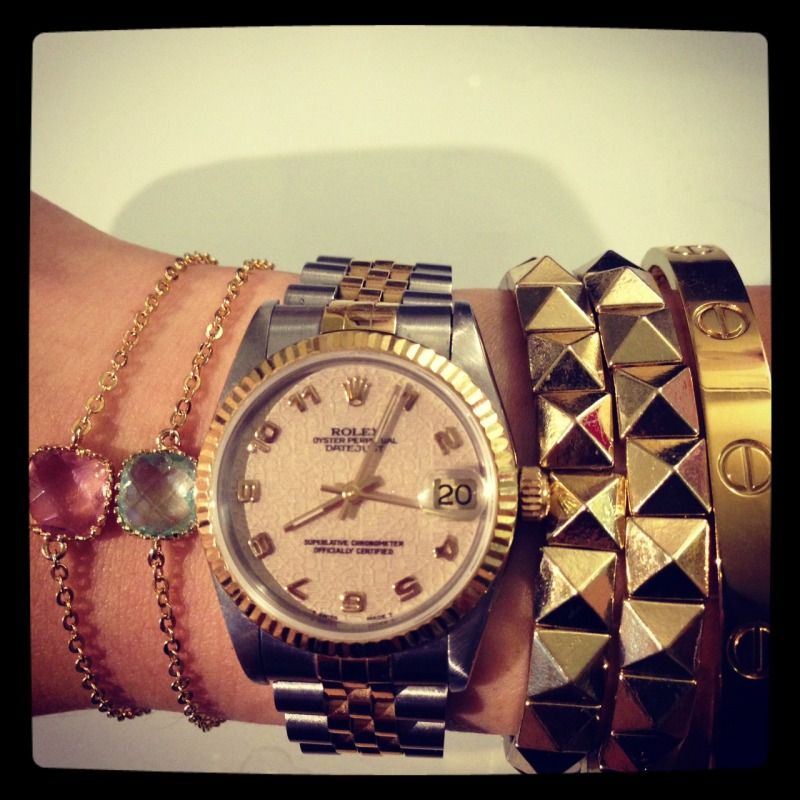 From left to right:
Etsy personalized bracelets, Dad's Rolex, Noir Pyramid Stud Necklace worn as a bracelet (here), Cartier Love Bracelet
What do you think? Too much, too blingy? It's a really closeup shot, it looks much less intimidating normally.
Thanks for viewing!
Love,
Kim