Monday, December 31, 2012 at 10:34AM
A house party can be a little tricky to dress for. Is it super casual? Would a simple shift be too much or too little? I decided to dress up a sweater with sequins or conversely, to dress down sequins with a sweater. My favorite sweater right now would have to be the French Hen Sweater by J. Crew. It has elements of sophistication and whimsy and is perfect for the Christmas season. Unfortunately, my dad stuck my sweater in the hot dryer and now it's shrunken! :( any tips on how to resurrect my favorite garment?
My outfit: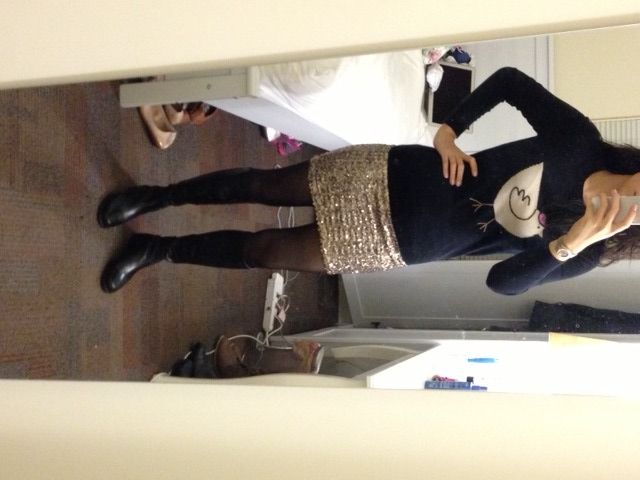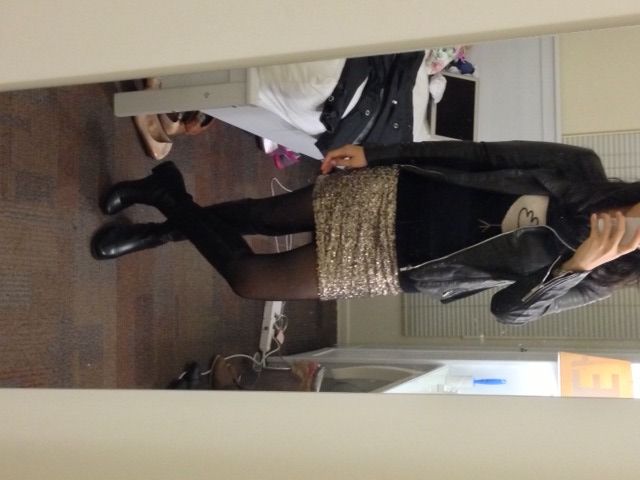 Top: J Crew French Hen Sweater
Skirt: JC Penney Decree Sequin Bodycon Skirt (here)
Stockings: Express Metallic Back Seam Tights
Jacket: Express Minus-The-Leather Asymmetrical Jacket
Boots: Stuart Weitzman 50/50 Knee High Boot
And an advanced Happy New Year!
Love,
Kim
Kim
|
7 Comments
|
tagged
Express,
J Crew,
JC Penney,
Stuart Weitzman
in
Outfit of the Day