Monday, April 23, 2012 at 9:07PM
For a recruitment fair out in the lawns, I wanted to dress appropriately for the warm weather, yet be a tad more professional than my regular day's wear. I also wanted to infuse my outfit with a little bit of fun with hot pink studded smoking flats.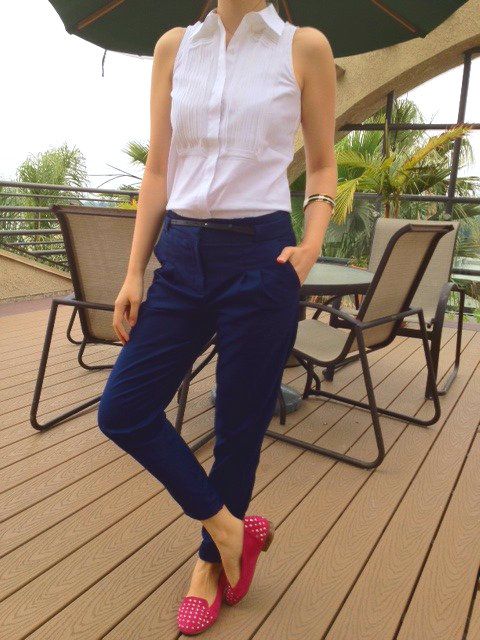 Top: Ann Taylor Georgette Bib Sleeveless Shirt (here)
Bottoms: H&M Trousers with belt
Shoes: Dolce Vita
Bangle: Kate Spade
I loved the looser fit of the trousers, which made for a very comfortable pair. Sleeveless blouses are my summer go-to's. They go with everything!
Hope you enjoyed!
Love,
Kim
tagged
Ann Taylor,
H&M,
Kate Spade
in
Outfit of the Day