Wednesday, June 20, 2012 at 9:03PM
I decided to stop by a mall while on the way back from San Diego. Not many of the stores stood out so I headed to H&M, always a safe bet. I was happy to discover that they were having a sale. A pair of shorts for $5? Yes please! I found a few nice things, most were not on sale, but still under $30. H&M is my go-to store along with Zara for trying new trends on the cheap!
Here's what I tried on and purchased:
Jersey Lace Skirt: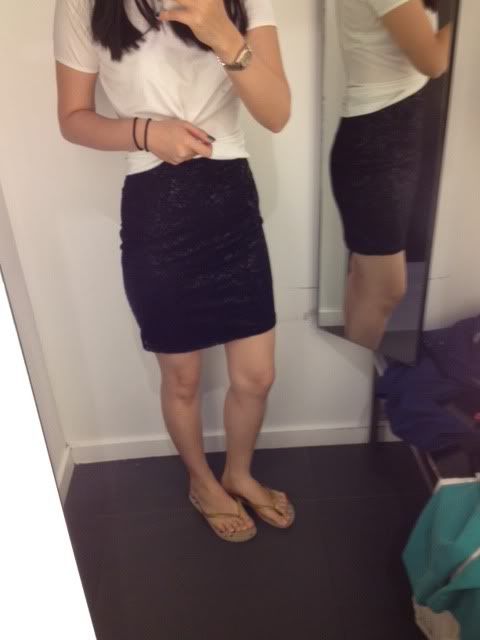 This stretchy skirt with silver trims was marked down to 7 bucks! I normally don't go for thin and stretchy skirts because they show underwear lines and other shapely irregularities. But with the right underwear, I could definitely see myself wearing this. Purchased!
H&M Lounge Trousers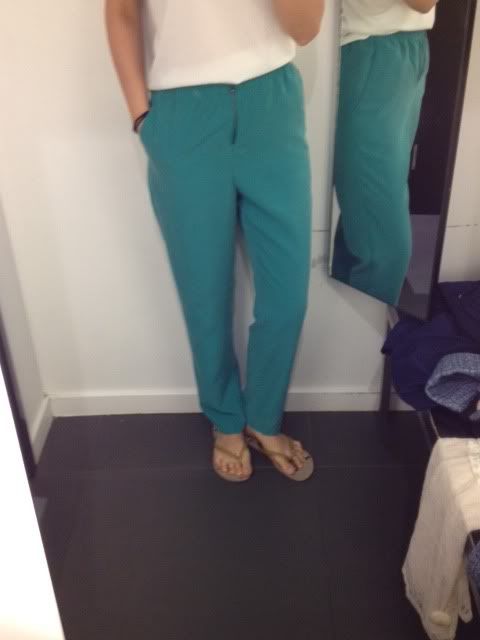 After trying Zara's extremely flattering satin lounge pants, I am obsessed. I decided to give this pair a try. It was marked down to $12 if I remember correctly. The fit was terrible. The fabric bunched up in the abdominal area and gave me a little pooch. I also like my lounge trousers slim (not tight) and this pair was too loose for my liking. Passed.
H&M Neon Coral Skirt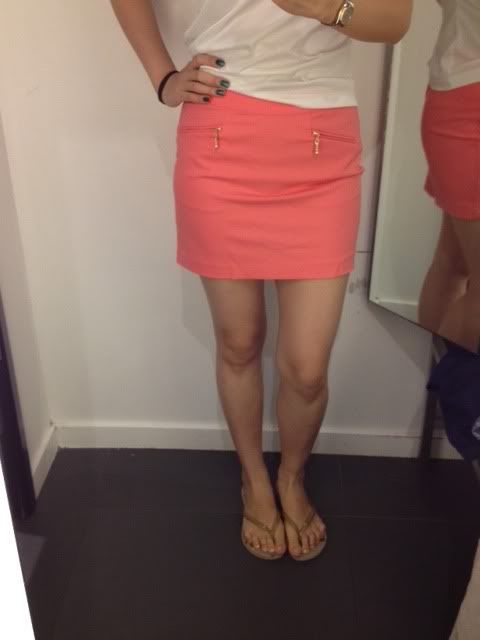 So remember my love for J Crew's Neon Persimmon jean color? Well it hasn't waned a bit! I like the mini length of the skirt, which is short, but not overly so. I plan to pair this with an easy chambray skirt for the day and something sparkly for the night! Purchased.
H&M Flippy Lace Skirt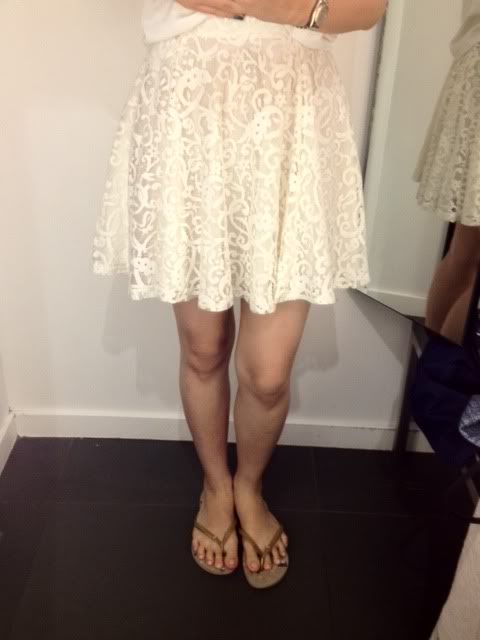 I know I already reviewed this piece in my last post, but I was excited to find this skirt in my size! The XS hugged my waist a lot better than the S and I had to snap it up! Purchased.
Thanks for reading!
Love,
Kim
Kim
|
Post a Comment
|
tagged
Dressing Room Reviews,
H&M
in
Sale,
Shopping