Saturday, September 15, 2012 at 4:18PM
It's been 2 and a half months since my last post. I am just so swamped with school that I couldn't find time to dress up and write up new posts, especially because my board exams are coming yikes!
Well I needed a break and am heading to New York for the weekend. My classy friend loves tea, so we are heading to Lowell for afternoon tea and sandwiches. She begged me not to wear jeans and a tee, so I decided to swank it up a little.
This outfit is floral and still summery (I love the spring and summer months) and the best part is that not one of the pieces costs over $35 yay!
Here it is: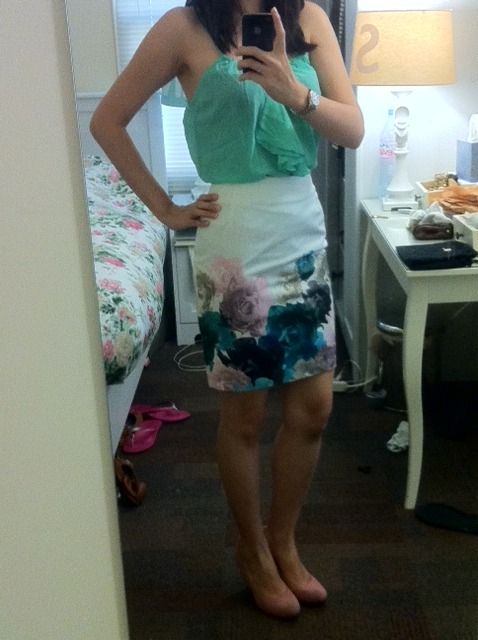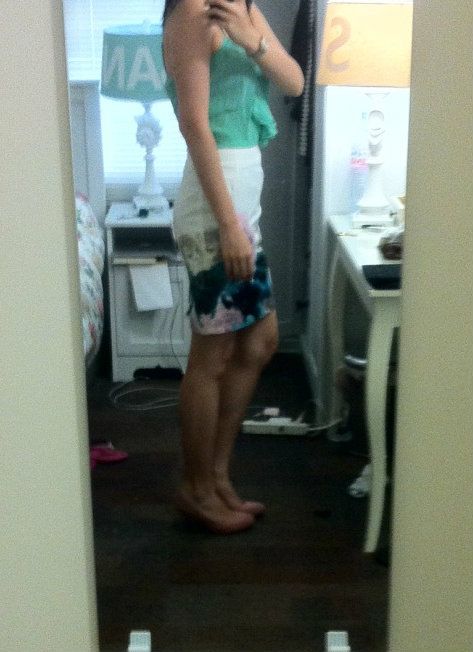 Top: Forever 21 Love 21 silk top
Bottom: H&M Floral pencil skirt
Shoes: Bamboo Pink Suede Pumps
Here I added a Kate Spade bag: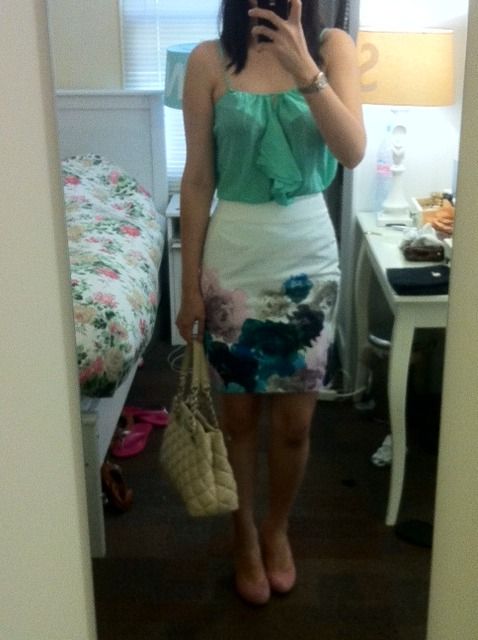 And with flats and a Zara blazer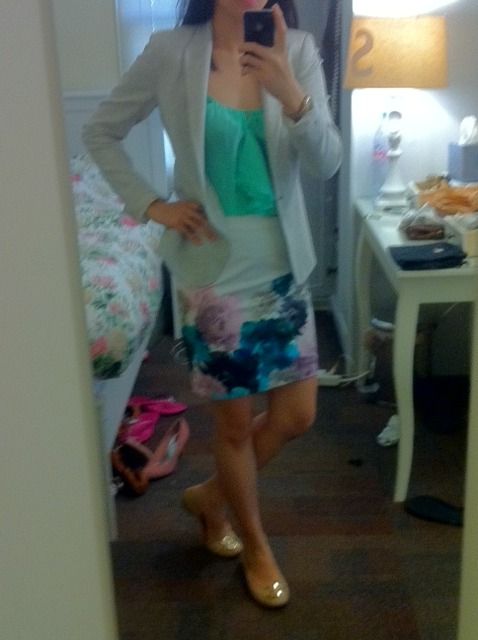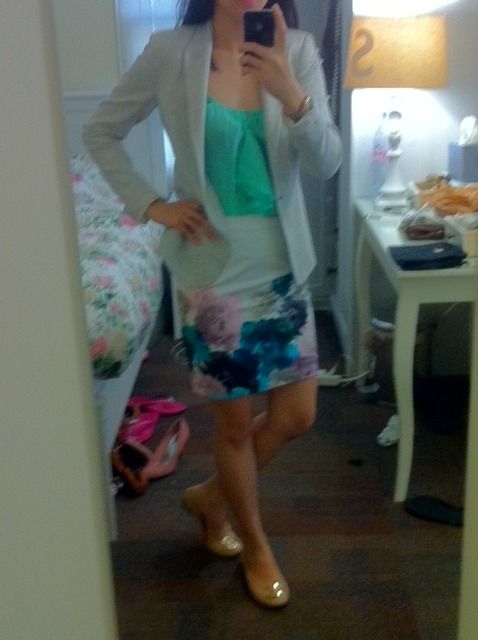 Sorry for the blurry pictures! Ordered the new iPhone so hopefully they will be clearer! :)
Thanks for reading everyone! Missed you all!
Love, Kim
Kim
|
3 Comments
|
tagged
Forever 21,
H&M,
Kate Spade,
Tory Burch
in
Outfit of the Day