Sunday, September 30, 2012 at 11:13PM
In the last additional 30% off sale event, I went on to purchase some tops and accessories. This was more of an impulse buy to take advantage of a sale. I need to stop this haha.
Let's start!
Striped Colorblock Top $24.15 XXS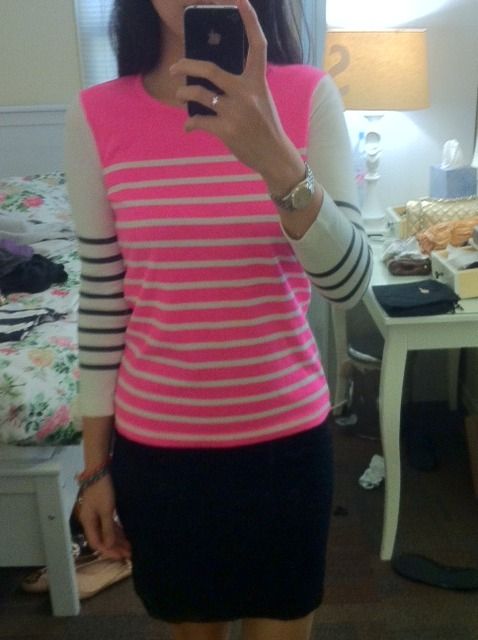 Love this top! I like how the bright pink is attention grabbing, but is somewhat toned down by classic stripes. I'm quite into stripes recently as you will see in this post! The material is super thick so it is perfect for cooler days. This runs pretty large.
Painter Boatneck Tee $20.65 XS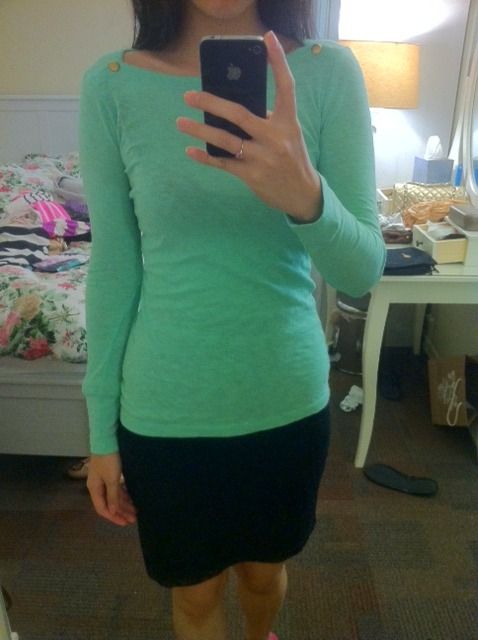 Love this top! It is super flattering and the length is perfect! The fit is slim and is true to size.
Factory Two-Tone Stripe Tee $24.15 XS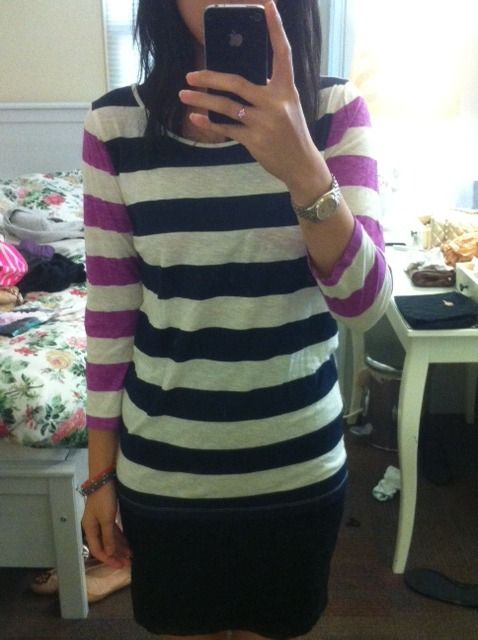 This top is just okay. It is kind of loose on me and personally doesn't fit very well. But I do like the stripes and the two colors. Final sale so no returns. :|
J Crew 3" Chino Shorts in Neon Yellow. Size 2 $29.99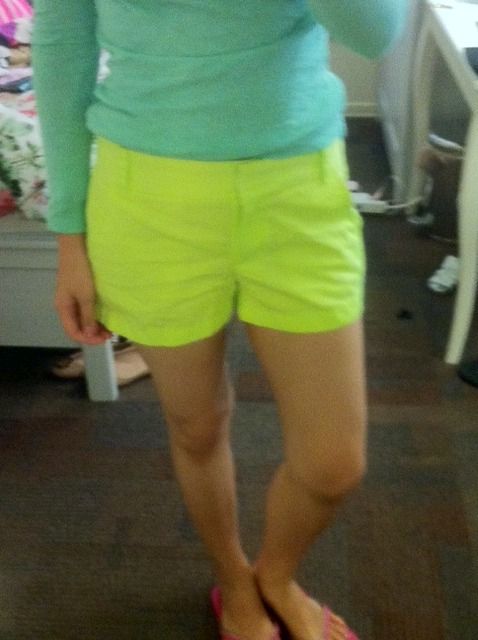 Can't complain about J Crew shorts! They fit quite well. I usually grab a 0 or 2. I also like the bright neon yellow. It definitely isn't for the faint of heart, it is really highlighter bright yellow!
Stripe Silk Cami $69.99 Size 0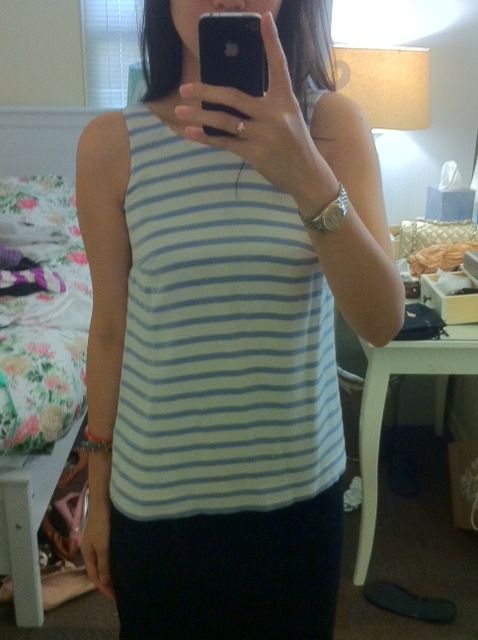 The fit of this tank is a little off. It is super tight on the bust (I don't even have a large bust to begin with) and it flares out right under, much like an empire fit. I'm not particularly fond of that, but the amazing color and stripe pattern make up for it. I think this would look good with slim white skinny jeans.
Hope this helps! If you have any questions post or email me at kim@aprettythought.com
Love,
Kim