Saturday, February 11, 2012 at 2:29PM
I am not a true fan of the boho chic look. It looks great on other people, but personally the outfits look frumpy/peasanty on me. But once in a while I like to incorporate a piece of the bohemian in my closet. My entire outfit (sans the bracelet and bag) cost less than $100 from jeans to shoes. Here is what I am wearing today: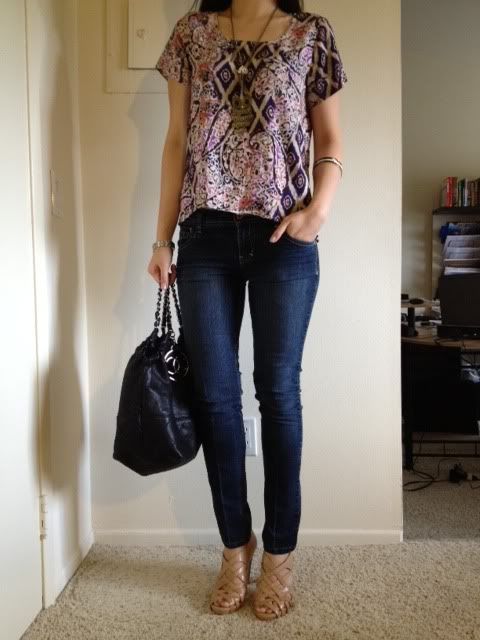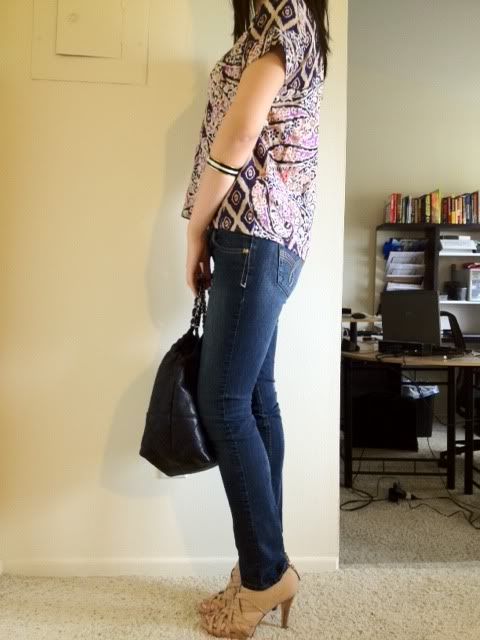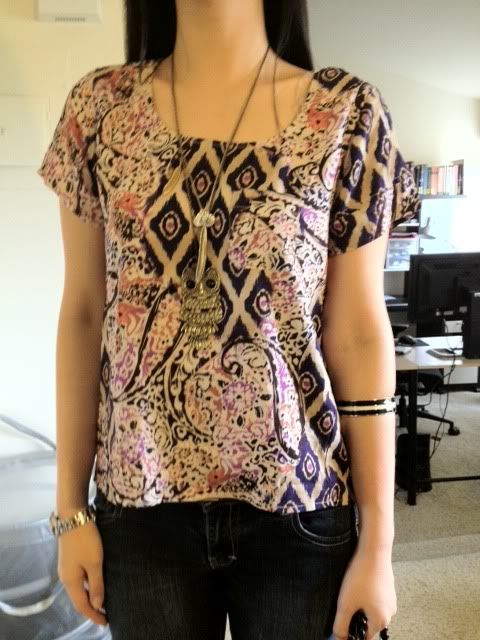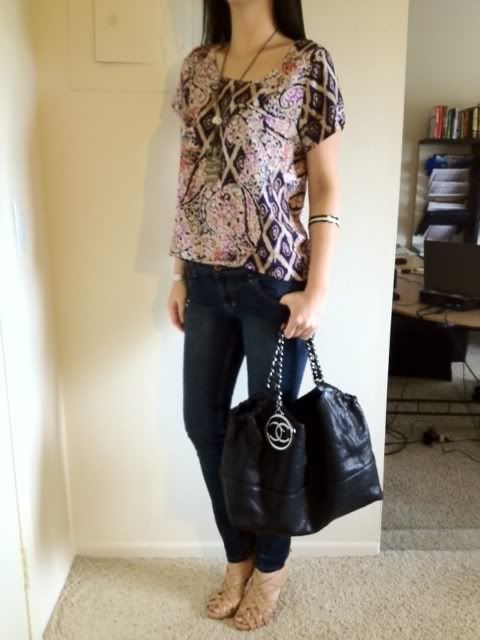 Top: Nordstrom B.P.
Jeans: YMI
Shoes: Chinese Laundry Tease Me
Bracelet: Kate Spade
Necklaces: Random ones from eBay/F21
Purse: Chanel Baby Cabas
I really like the cut of the shirt. It is flowy, soft and is longer in the back (for propriety while sitting/bending down). The Ikat print is cute too. I think I bought it for under $15! I love steals!
What do you think? Does this not count as bohemian?
Thanks for reading!
Love,
Kim
Kim
|
2 Comments
|
tagged
Chinese Laundry,
Kate Spade
in
Outfit of the Day