Friday, January 6, 2012 at 6:37PM
Here's the mail It never fails! It makes my wanna wag my tail...
My bloomingdales shoe purchase finally arrived! Here's a reveal and review of the three heels.
DV by Dolce Vita Blore Pump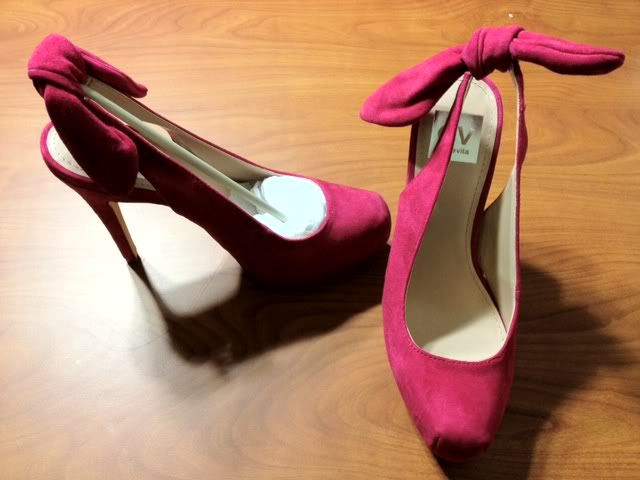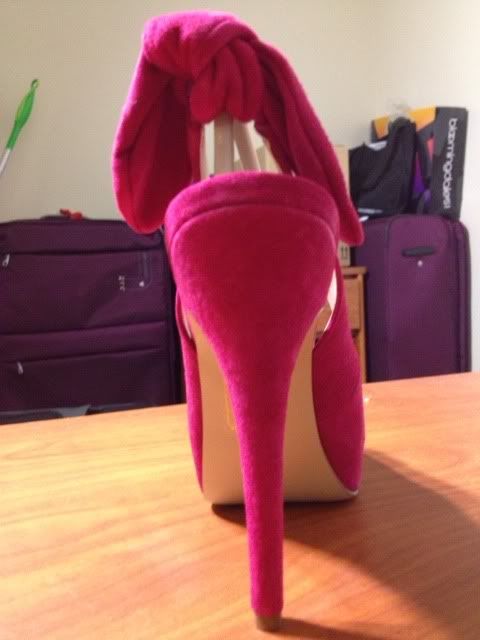 That 5" heel!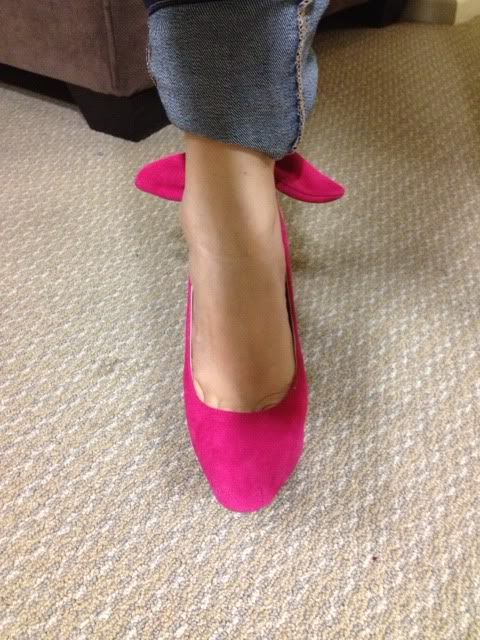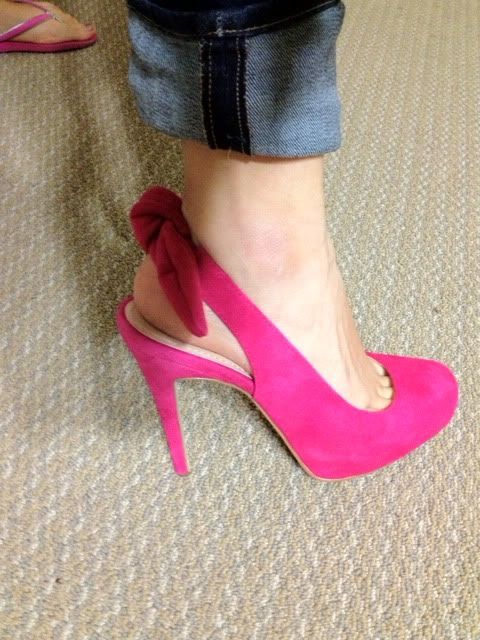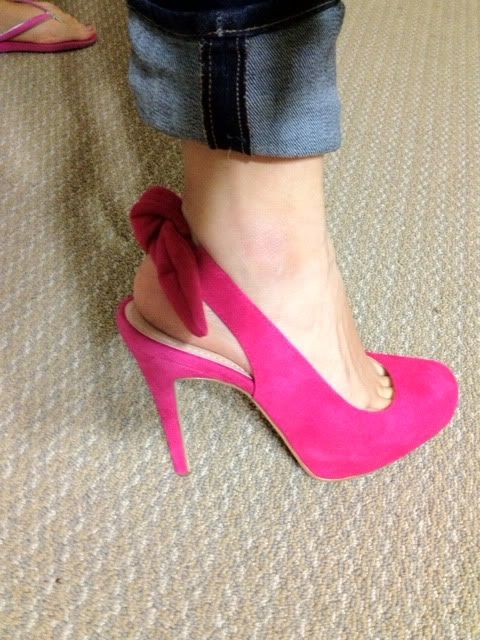 This is my Barbie heel! The color is a bright pink, a little more red than the purplish tinge that the pictures suggest, but just a tiny bit. These shoes a HIGH! As a perinnial flat wearer, I will probably teeter on these a bit, but they are deliciously feminine with and edged up spike heel and almond toe! It is made out of a suede upper and a manmade sole. As for comfort, no 5" heel is comfortable, so I would probably not wear these babies out to dancing, but to dinners, movies or parties, my tootsies should be fine. The fit is a little tight, but not enough to size up from your regular size. Available at Endless.
Badgley Mischka Decadence Sandal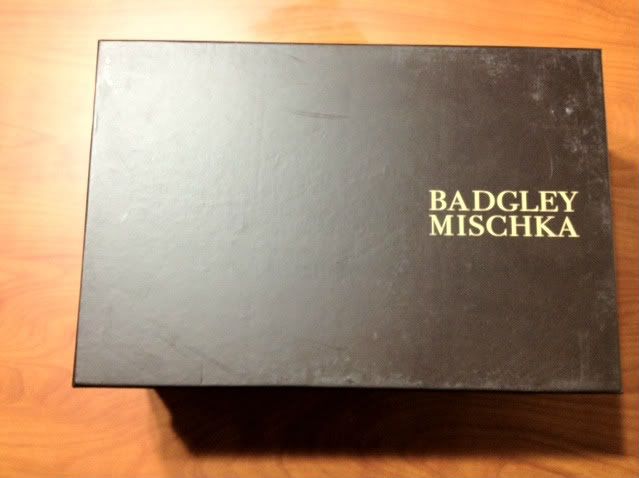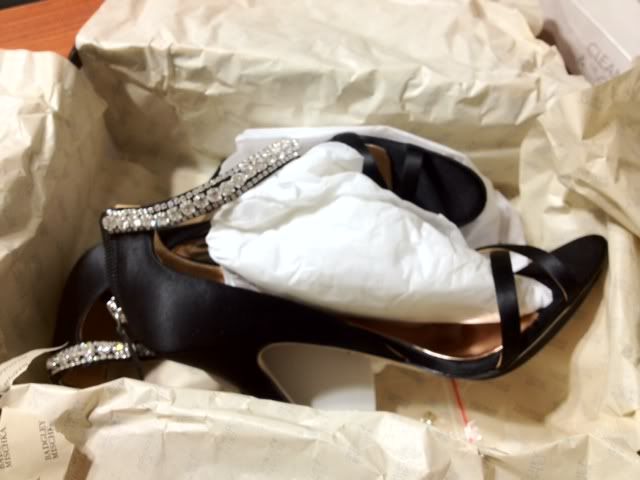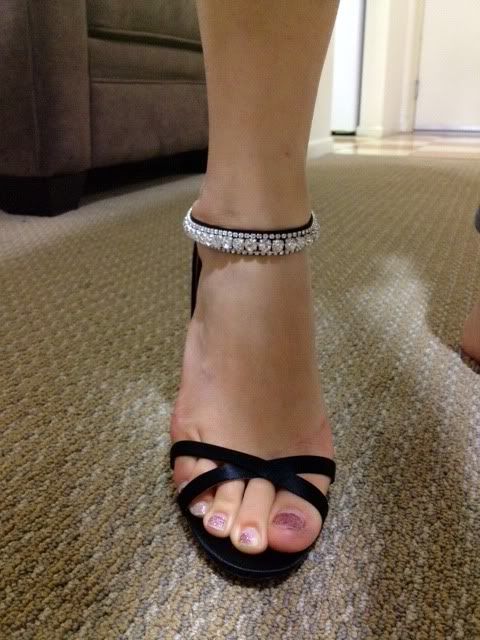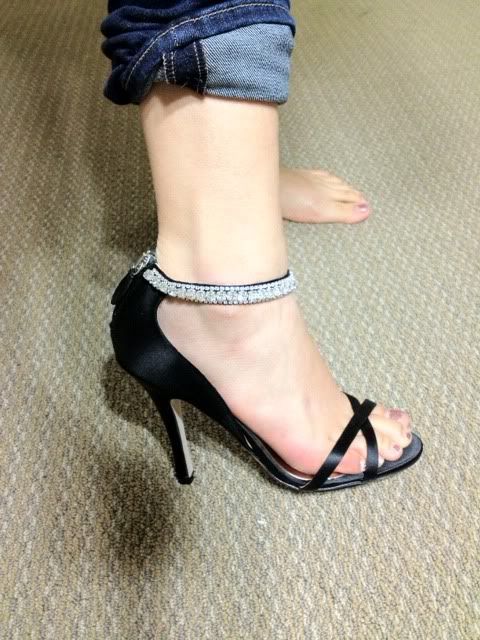 Please, please, please excuse my ugly toes. I just got out of my flats that I had been wearing for 8 hours and my toenails are hardly presentable, but I wanted to post this entry tonight.
I love this sandal. It is acutally a bridal shoe (comes in white) but I think it would look great with dresses, skirts and even cropped pants. The jeweled ankle strap is divine. It is pretty comfortable and I like how it doesn't have a platform. The ankle strap is a tad tight though and it is quite difficult to put on because the strap does not detach, there is just a back zip as can be seen on the last image. Just gotta cram your heel in there. I think this is the perfect formal shoe for me! The fit is true to size. Available at 6pm for half the price!
Caparros Viziano Sandal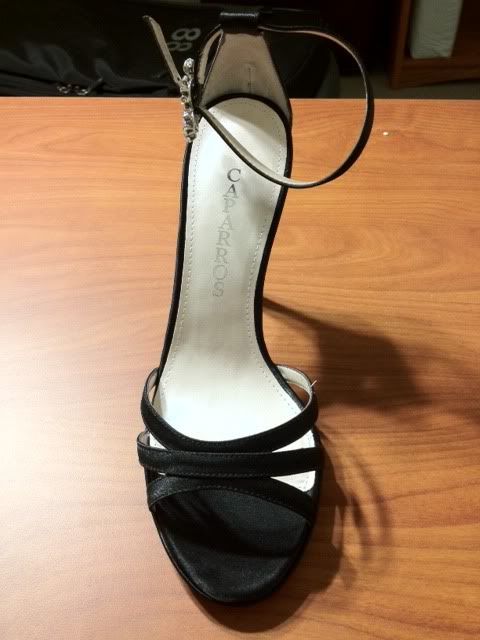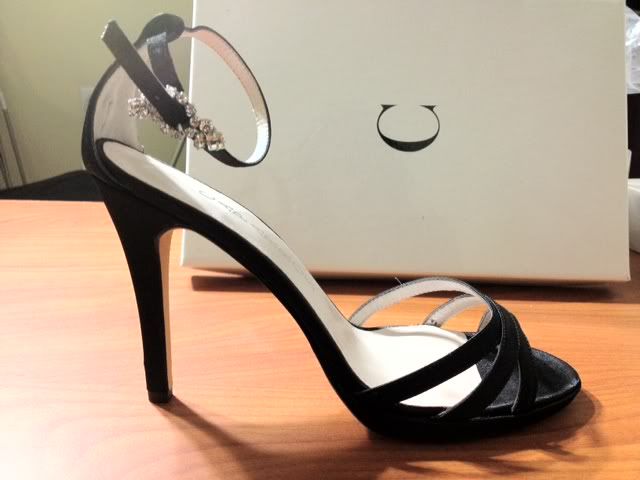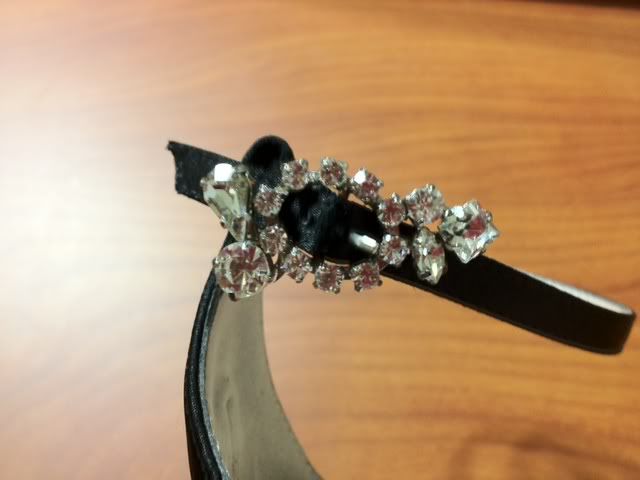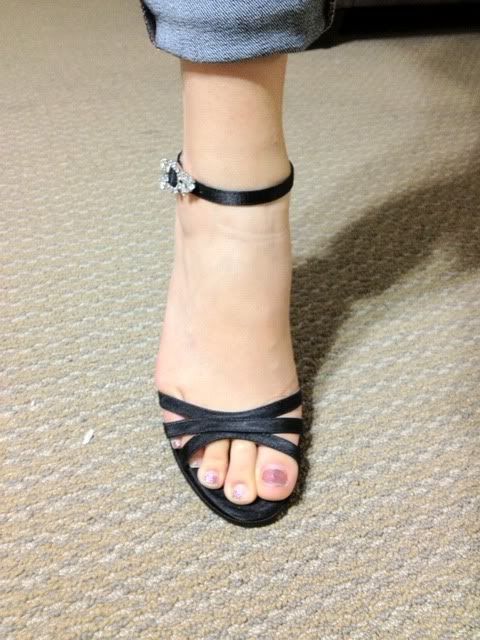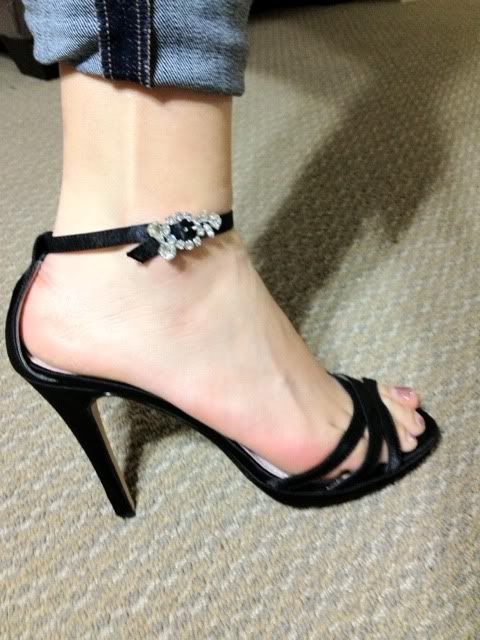 I couldn't decide between this pair and the Badgley Mischka Decadence pair and these were only $40 so I thought why not? You can't have too many black shoes right? I really like the simplicity of the shoe and the jeweled clasp! So shiny! As for comfort, eh it is average, but beauty is pain right? Right? Maybe in moderation. The fit is true to size You can get these shoes at Endless.
If you have any questions please leave a comment or email me! Thanks for reading and I hope this post was entertaining and helpful!
Love,
Kim