Thursday, October 18, 2012 at 10:37PM
Hello readers!
As a study break, I gave myself a couple of hours to return a damaged Zara dress and a little shopping. I headed to Century City Westfield mall to browse new arrivals, summer sales and to simply get a little sun.
Here are some fitting room reviews. First up is Zara; I will try to put a stock photo up, when possible, along with my own fit photo for better comparison.
I tend to lean more toward Zara TRF due to the younger style and better fit for me in dresses, jeans and skirts. I love the regular Zara trousers, however.
Semi Push-Up Trousers in Burgundy (here)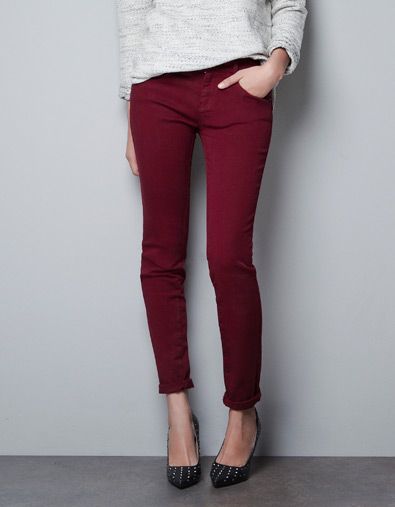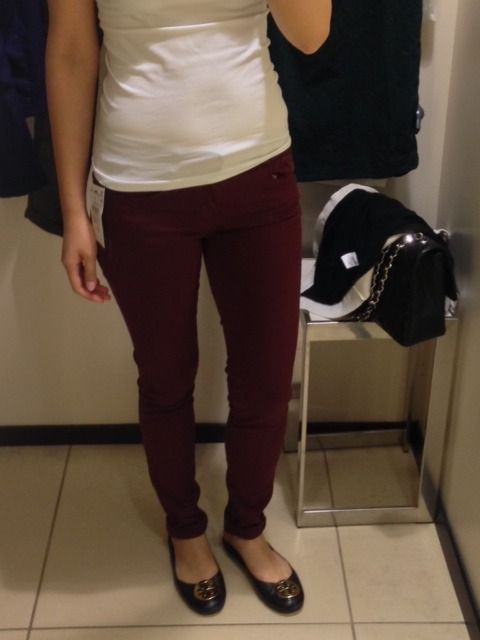 Oxblood/burgundy is hot for Fall 2012. I like these pants, but didn't love it. I like jeans with a little more structure to hold in my inner thighs. These were quite stretchy. They fit well on the lower thighs and beyond. I am wearing a size 4. Did not purchase.
Semi Push Up Trousers in Olive (here)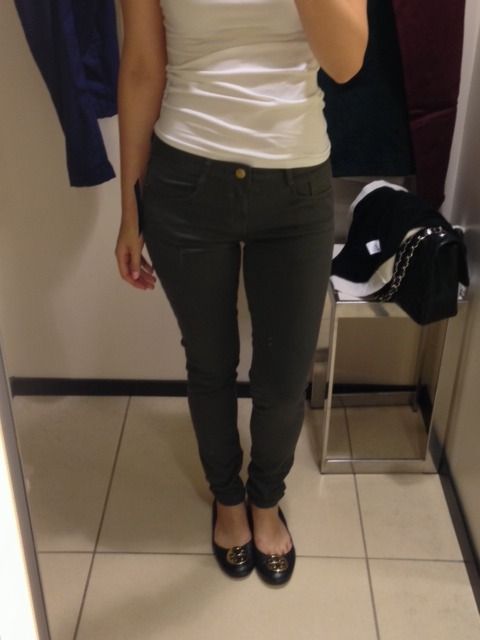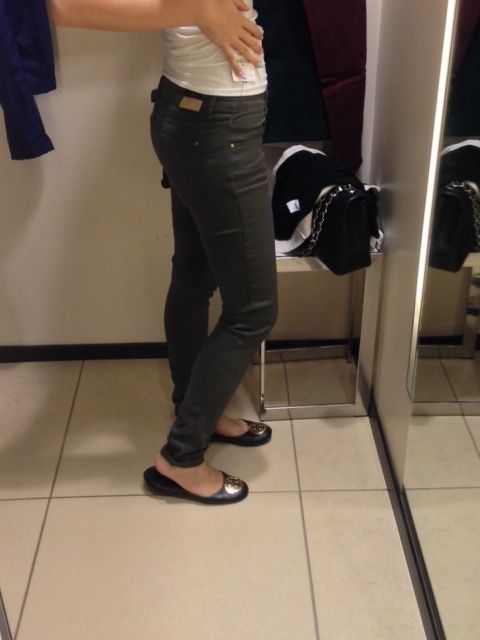 For some strange reason this fit a little better. Still skipped on it though. I prefer the burgundy color.
Dress with Diamante Shoulders (here)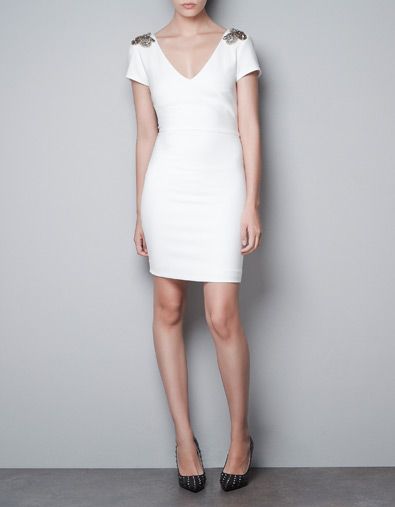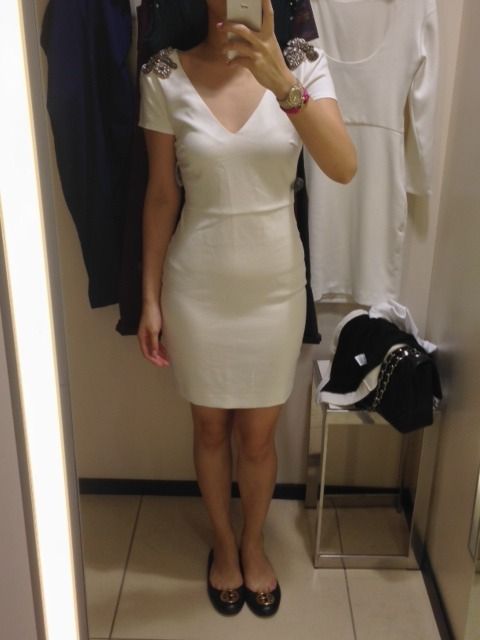 I love this dress! The silhouette is is quite flattering and curvy. I really like the clean and crisp white colors. Because the dress is tight, the more modest hem and sleeves are a welcome addition. These dresses run 1-2 sizes small. I am wearing a medium in this photo. Purchased.
Jacquard Tube Dress (here)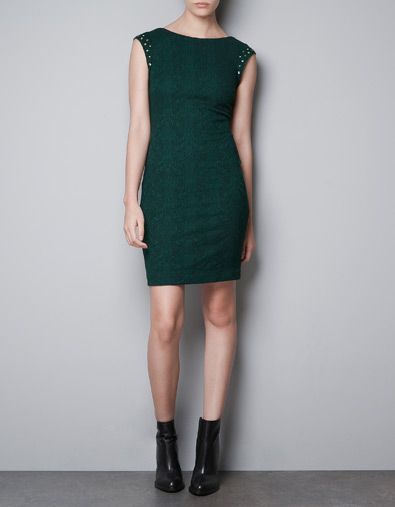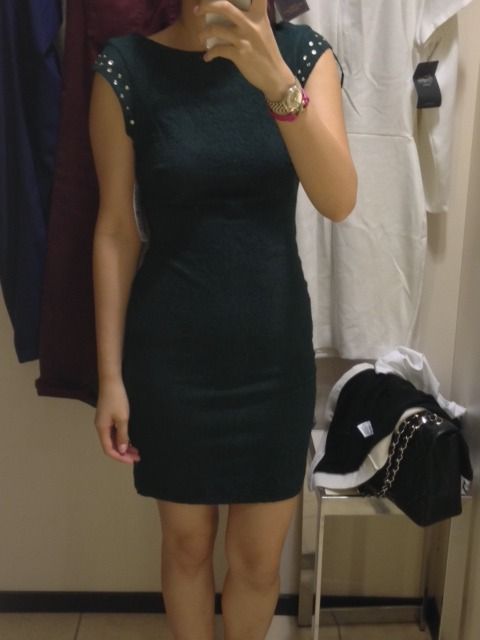 Cute with the jacquard/lace overlay, but a little too simple for me. I didn't like the cap sleeve length and grommet design. The color is similar to the stock photo, a deep forest green. I am again wearing a medium. Did not purchase.
Halter Neck Dress (here)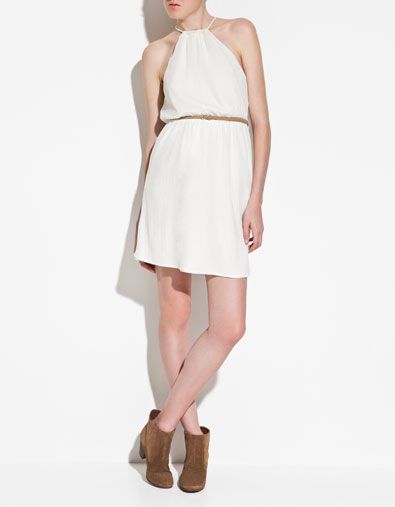 Zara Mid Heel With Ankle Strap (here)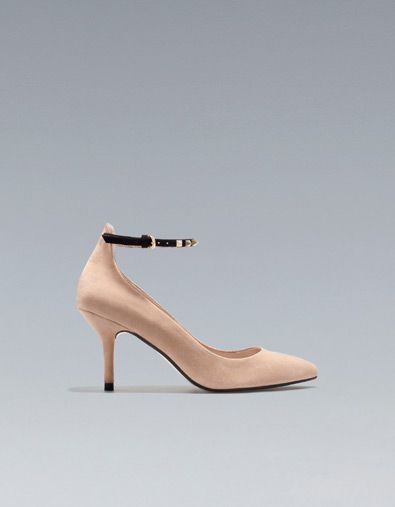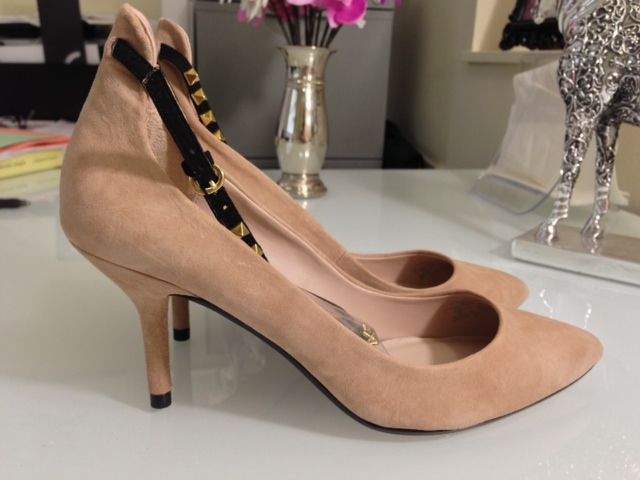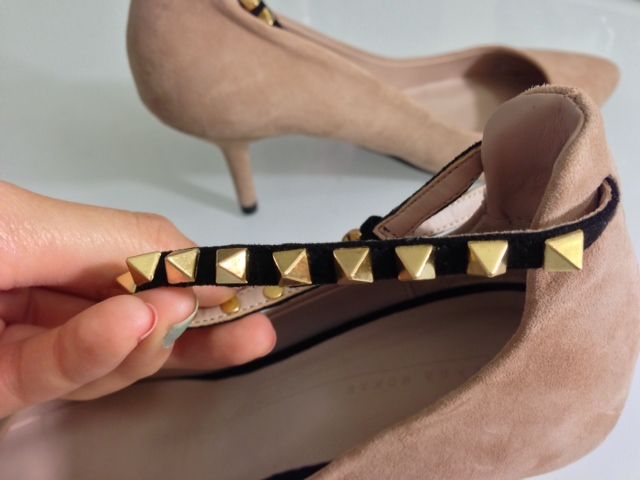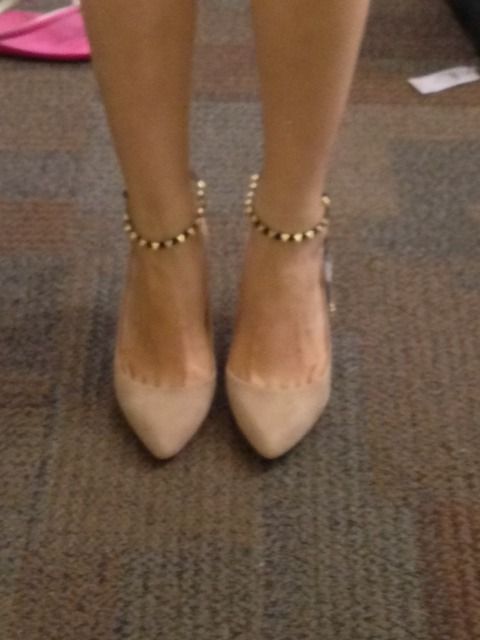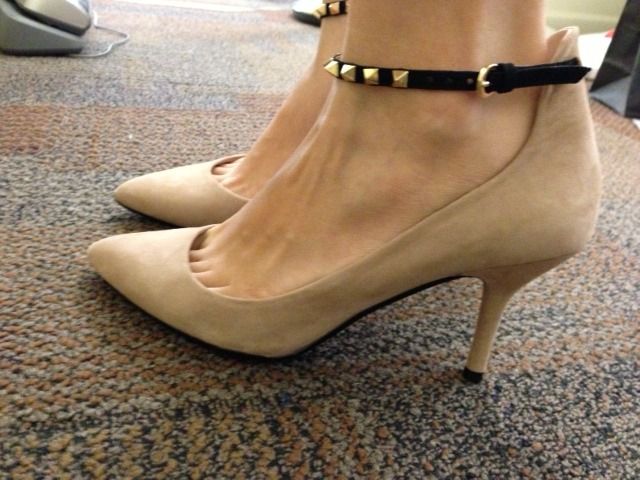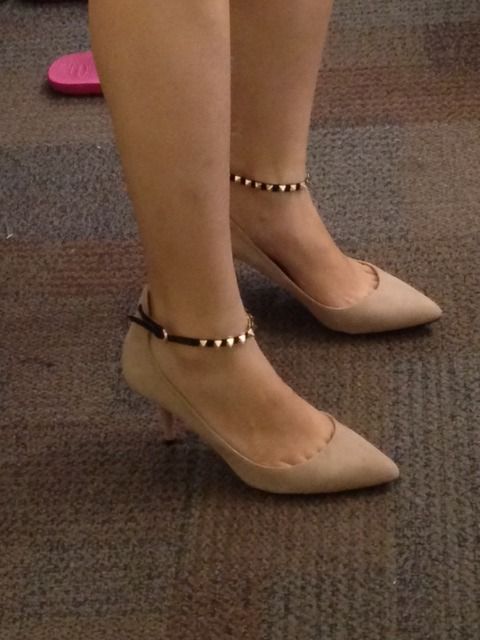 When I saw this shoe online, I HAD to have it. The low heel is perfect for wearing during the day or for nights out when I want to give my feet a break from 4-5 inch heels. The nude color is very flattering and classic while the punk studded ankle straps presents a nice juxtaposition. It fits true to size.
H&M:
Pants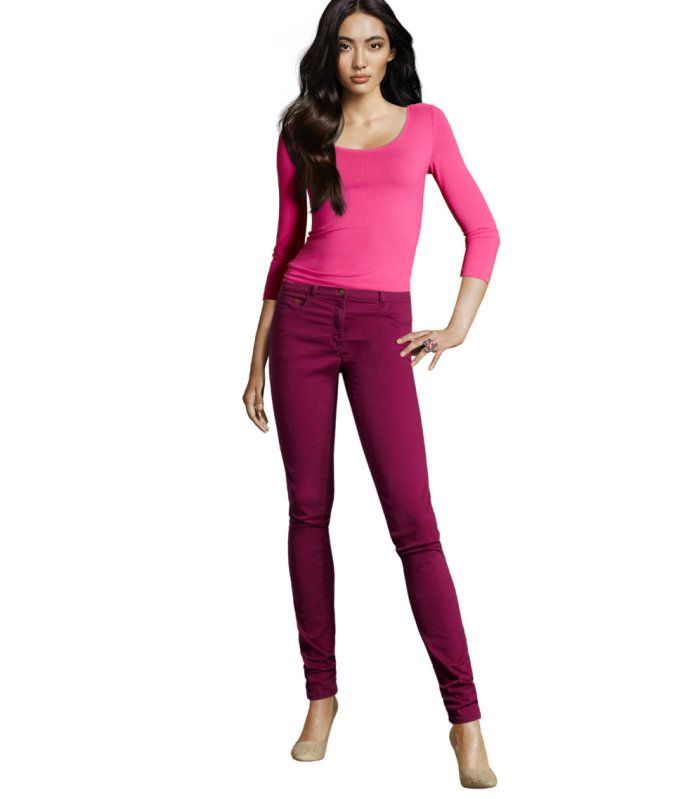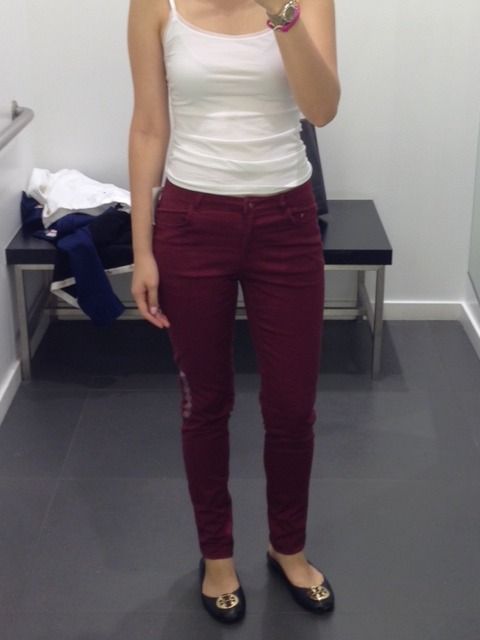 Again with the burgundy pants. No bueno for me. The fit was unflattering on the hip area. I wore a size 6.
Sequin Dress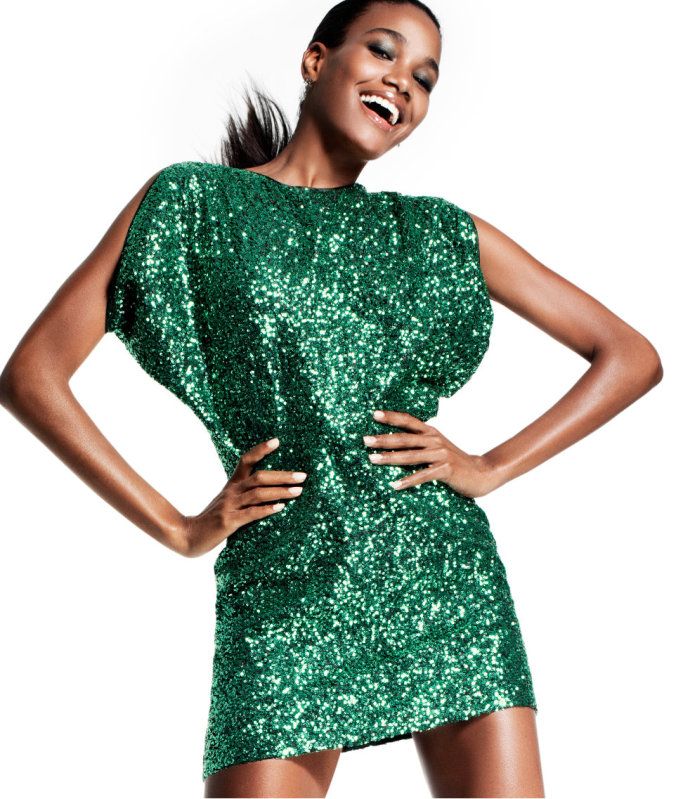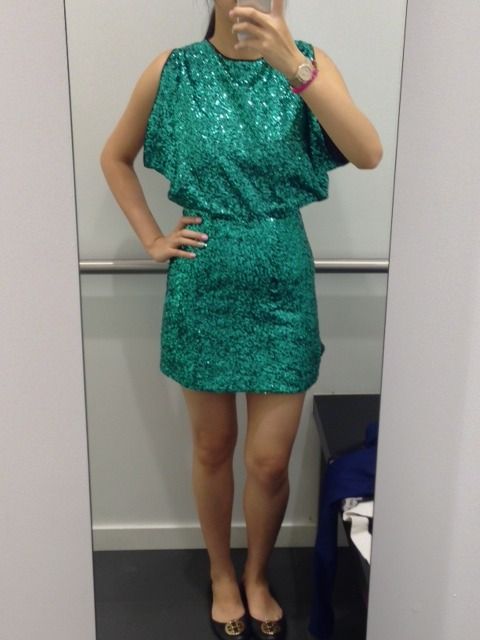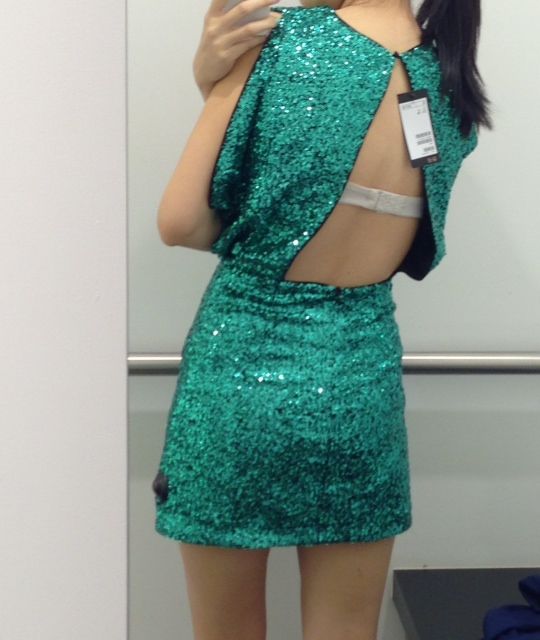 Oh my. Among a sea of knits and floral, this dress shined out like...well, sequins! I wasn't too sure about the blouseon cut because I generally like dresses that nip at the waist and flare out from there. I couldn't take my eyes off this dress! It was short, but since the top was more conservative, it was okay. The back is equally amazing! I love open back dresses and this one was no exception. I need a dress for Vegas anyway and I couldn't pass on this beauty. For H&M it was pretty pricey at $70. But it was well crafted, fully lined and sturdy unlike the cheaper stretchy sequin material. This is a size 2. Purchased.
Floral Dress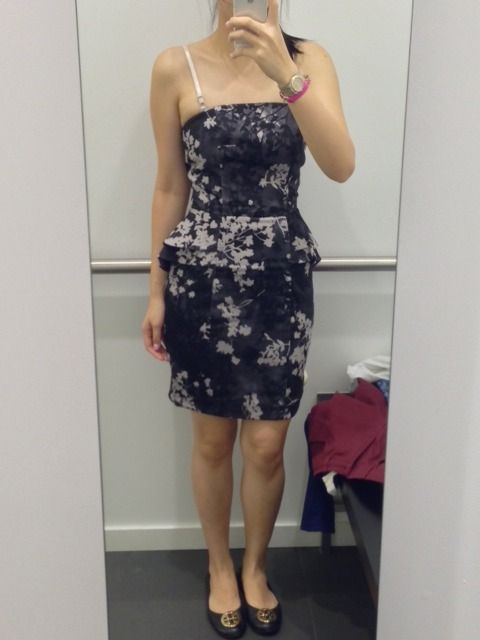 This dress was definitely cute and on sale for $20! The bodice was nice and snug, but the pencil bottom highlighted my pear shape. I passed on this one.
Floral Watercolor Skirt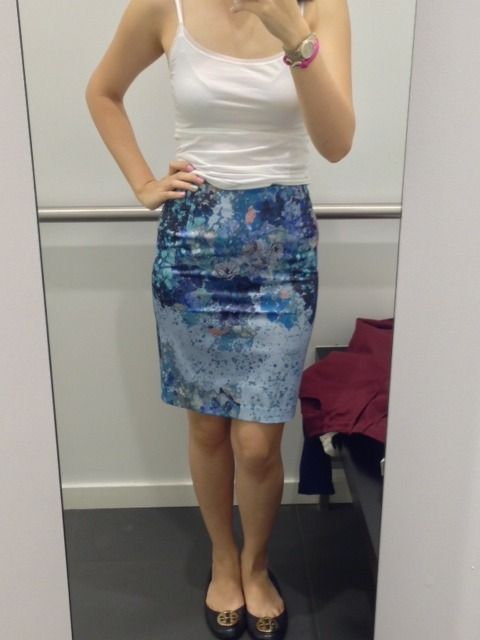 A cute skirt to wear on brunches with either a simple mint sweater or a crisp sleeveless button down. I wore a size 4. Purchased.
Pink Shirtdress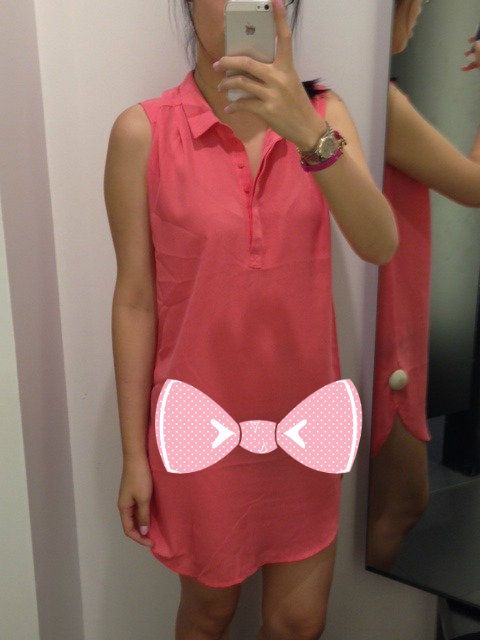 The material is exceptionally thin. So thin that my undies were CLEARLY showing though so for decency's sake I found an obnoxious bow sticker to cover the goods. The shirt is cute in theory but is quite shapeless. You could belt it but the side slits are large (see in mirror) that the dress would become too short on the sides. Passed.
Well that concludes my study break! Hope you enjoyed this post!
Love,
Kim
Kim
|
2 Comments
|