Saturday, March 10, 2012 at 4:07PM
During the day, I treked up to the top of Diamond Head so I simply wore gym shorts and a t-shirt. After the climb, I wanted nothing more than to take a dip in the ocean! I am wearing a Voda Swim push up bikini underneath, which claims to add up to 2 cup sizes and will do a review in that shortly, and an ASOS cover up. The green dress is quite layered and long so I grabbed a couple of loose ends and tied a knot in the front to add some shape.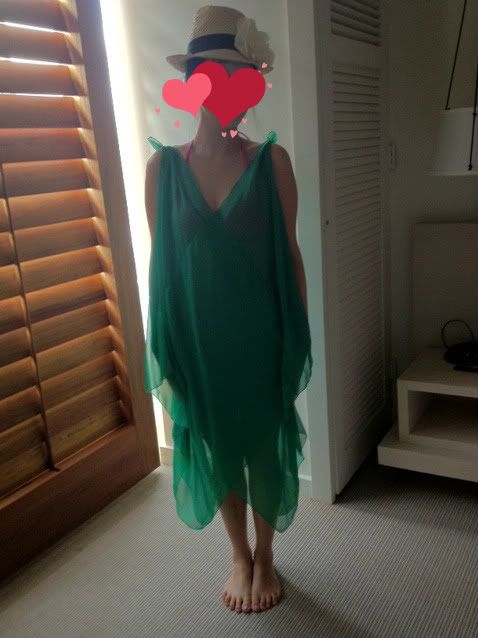 At night, the BF wanted to check out the clubbing scene so I gathered up what I could to look half decent. I did not bring any party dresses or skirts. I added the J Crew Schoolboy Blazer to add a touch of dressiness to a silk tank and shorts.