Friday, February 3, 2012 at 12:13AM
In preparation for Vegas, I wanted to decorate my nails bright and sparkly. I purchased Sephora's Chic Prints For Nails - Nail Appliques a few weeks back as they were on sale for $5 per pack. The designs were absolutely gorgeous and I picked the Gold Star design to apply. It seemed simple enough. Just warm the sticker and attach to nail. File of the excess and voila! Beautiful golden nails with embossed stars! Right? Wrong! These were impossible to apply. The sticker does not stretch or flex so it does not contour to your nail, forming bubbles and folds. The adhesive is literally like a sticker and does not adhere to nails very well. And filing the excess? Even with a metal file, the sticker would not break. I had to use a nail clipper to cut of the extra length. I am extremely disappointed in this product and even more disappointed in myself for buying so many of them. Here are some pictures to explain my frustration: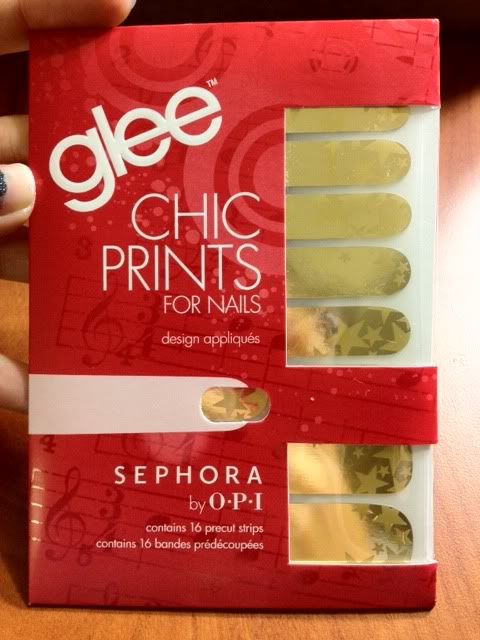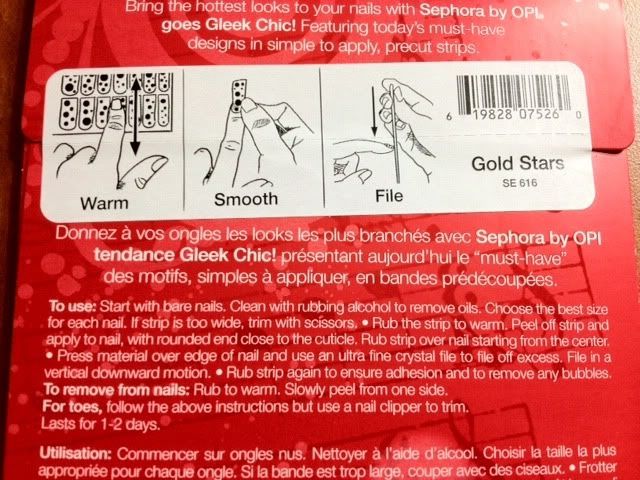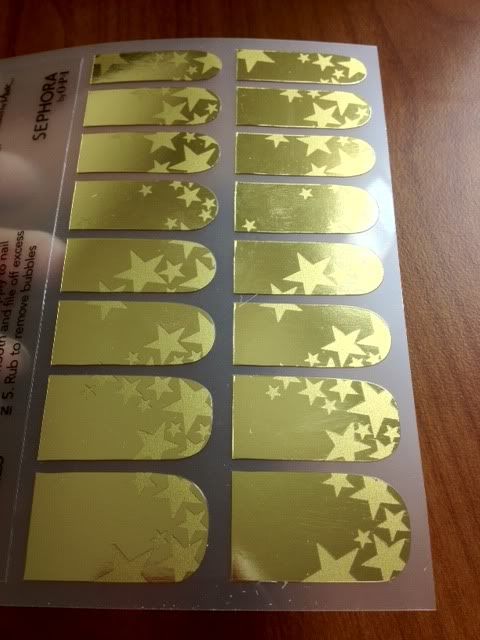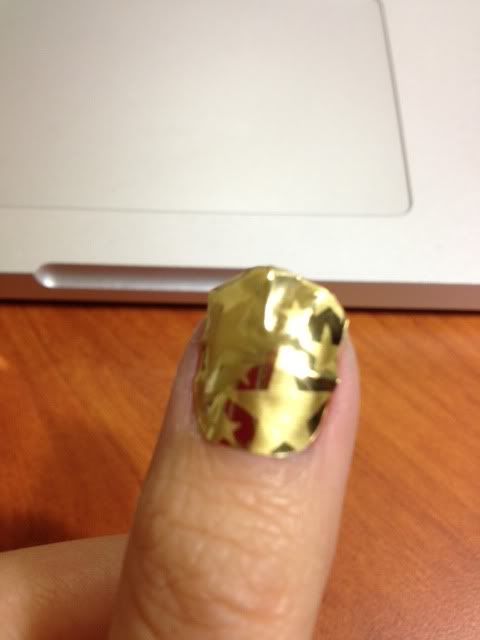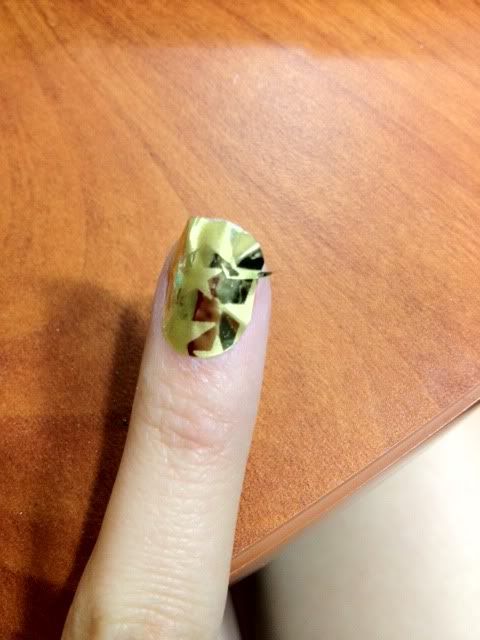 Stay away from this product. I still wanted my nails done so I raided my nail drawer for another polish or pattern. I found my Sally Hansen Salon Effects Nail Strips and decided to try them on.
The Sally Hansen Salon Effects Nail Strips were wonderful and very easy to apply. The strips were very flexible and stretched to fit the nail without bubbles and dents. The excess was easy to file off and the appliques that were once flexible hardened to adhere to the nail. Amazing! They also give 16 strips, 8 in each mini containter and I only used one set of them for both hands. The strips are pretty long and one of them can be used for both nails if your tips aren't too long. Here are my pictures and results.
Sally Hansen Salon Effects in 140 Check it Out, a houndstooth pattern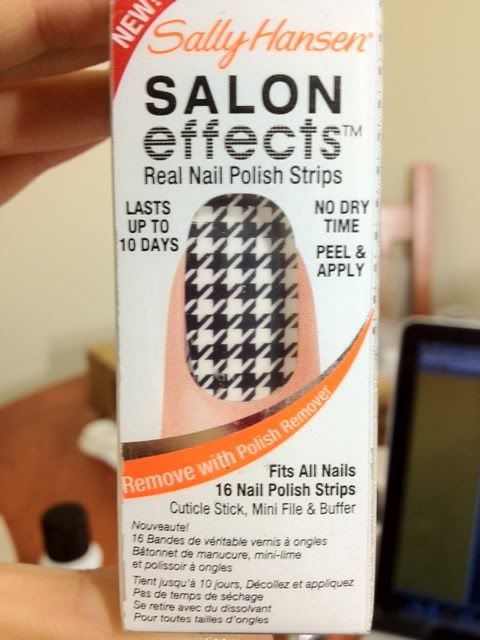 I only showed one set of 8 strips in the next image: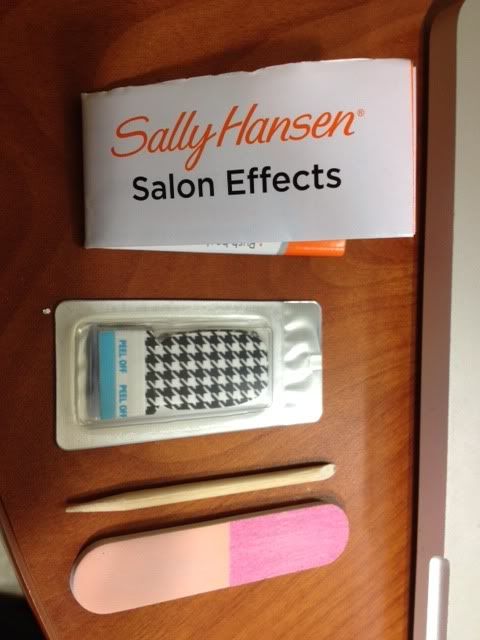 Not too shabby eh?
And of course being me and in Vegas-mode, I had to add my little touch of sparkle somewhere so I topped the applique off with silver glitter tips care of Milani Jewel FX in 533 Silver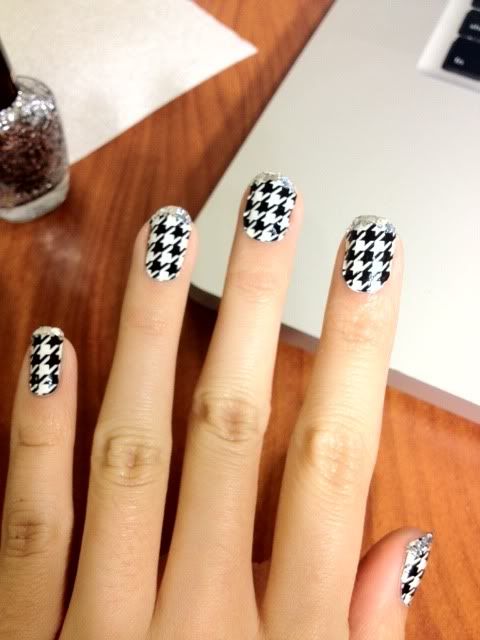 Not to bad. The whole process took around 20 minutes. I layered a coat of clear polish to help the manicure last longer. So in summary, Sephora Chic Prints for Nails: NO WAY and for Sally Hansen Salon Effects: a resounding YES!
Love,
Kim
Kim
|
3 Comments
|